Future Daily: Beware of The Risk of Falling Prices of Rapeseed
February 21 2020 09:53:33&nbsp&nbsp&nbsp&nbsp&nbspSunSirs (Daisy)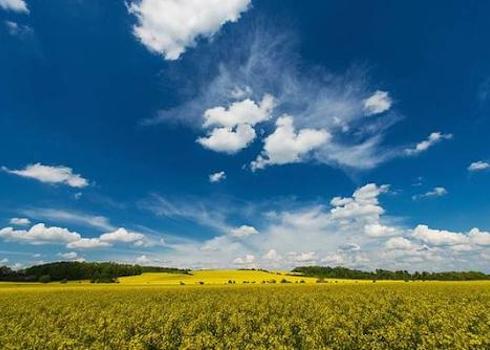 During the Spring Festival, the high price of American beans fell, leading to a sharp drop in the domestic market after the rapeseed meal. After that, the inside and outside the plate go higher together. Meanwhile, because of the expected improvement in the export of American beans and middle and lower downstream panic stock caused by COVID-19, the inside plate is stronger than the outside plate.
Coastal rapeseed stocks are low
The friction between China and Canada depresses domestic enthusiasm for rapeseed imports. In the week ended February 14, the total stock of imported rapeseed in coastal areas was 134,000 tons, down 77.72% year-on-year and at a historically low level. Among them, stocks in Guangdong, Guangxi and Fujian were 124,000 tons, down 67.92% year-on-year.
According to the statistics of Tianxia granaries, in February, a total of two ships arrived at port with a total of 120,000 tons of Australian rapeseed and two ships with a total of 120,000 tons of Canadian rapeseed.
In March, only one ship with a total of 60,000 tons of Australian rapeseed and four ships with a total of 240,000 tons of Canadian rapeseed arrived at port. China and Canada are not expected to import much rapeseed before the detente. A lack of rapeseed supplies has driven down rapeseed meal stocks, which stood at 22,000 tones in the week to 14 February, the lowest level in nearly five years.
Subsequent supply is expected to increase
However, the oil plant is still able to extract profits, as the enterprises continue to resume work. The rapeseed meal supply will increase rapidly. In the week ending February 14, the rapeseed crushing rate in coastal oil plants was 8.18%, up 4.99 %from 3.19% in the previous week. Rapeseed crush (including imported and domestic rapeseed) was 41,000 tons, up 25,000 tons or 156% from the previous week. The amount of squeezing is expected to pick up further this week and next week.
In addition, since Canada's rapeseed import is limited, the import volume of rapeseed meal has increased significantly, making up for the shortage of rapeseed import to some extent. In 2018/2019, that is, from June 2018 to May 2019, China imported 1.39 million tons of vegetable meal. Plus, it is expected to import 1.2 million tons in 2013/2020, both higher than the 750,000 tons and 1.1 million tons in 2016/2017 and 2017/2018. In the first quarter of 2020, the import volume of rapeseed meal is estimated to be 73,000, 74,000 and 54,000 tons respectively, which is relatively high compared with the same period last year. Before the rapeseed import policy is relaxed, grain meal imports are expected to remain strong.
Aquaculture is in its low season
More than 90% of vegetable meal is used in aquatic products. At present, aquaculture is in the low season. There is limited support from the demand side of the vegetable meal market. According to the cyclical characteristics of aquaculture, every year from April, aquaculture seedlings have been launched. And usually, it happens in South earlier than the North. In addition, July to October for aquaculture is used to be intensive period while generally September to October is the most concentrated. At the same time, the price difference between soybean meal and vegetable meal is relatively reasonable. The substitution effect of vegetable meal on soybean meal is not obvious, and the consumption of vegetable meal is lighter.
In addition, since January, China has confirmed six highly pathogenic avian influenza outbreaks of the H5N1 subtype. If the outbreak spreads, it will have a negative impact on poultry production and vegetable meal demand. In addition, the outbreak of COVID-19 made dinner parties and collective gatherings significantly reduce. The restaurant industry was severely hit, but also undermined rapeseed meal consumption.
On the whole, aquaculture off-season overlays all kinds of outbreaks. The recent consumption of vegetable meal is not optimistic. It is important to be aware of the risk of panic procurement overdraft future demand.
South American soybeans are generally abundant
The upstream of rapeseed is rapeseed. Because rapeseed market is smaller in size, it is more often influenced by soybean and soybean meal markets. At this stage, the market is focused on South American soybeans.
Brazilian soybeans are mostly in the pod and filling stage and early sowing has been gradually harvested. By the end of last week, 15 percent of Brazilian soybeans had been harvested, including 45 percent in mato grosso state, which was unchanged from the five-year average. Early harvest soybean yield per unit area data performance is good, Brazil soybean yield pattern can be determined. USDA's January supply and demand report estimated Brazilian soybean production at 125 million tons this year, up 8 million tons from 117 million tons last year.
Argentine soybeans were planted in mid-January, with the bourse expecting 17.4 million hectares. At present, the first soybean is in the critical growth period, and the second soybean is in the flowering period. The overall weather in the production area is warm and rainy, which is conducive to soybean growth, but some areas are dry and hot, which may adversely affect soybean production. USDA estimates Argentine soybean production at 53 million tons, down 2 million tons from a year earlier. More rain is forecasted for Argentina's soya crop this week, improving soil moisture and boosting soybean growth.
North and South American soybean is a competitive relationship. The first half of the year is the new soybean concentrated in South America. The tariff on imports of US beans imported into China has been cut from 33 percent to 30.5 percent since February 14, while the devaluation of the Brazilian real has also boosted the competitiveness of Brazilian soybeans. In the short term, South American soybean production is expected to continue to pressure the United States beans and domestic meal market. Under such bullish news, its prices are likely to lower prices.
To sum up, after the festival, the middle and lower reaches of centralized stock, coupled with low inventory levels, rapeseed meal prices rebound. However, as companies continued to resume work, the supply eased. In addition, the key factor in the international market lies in the changes of the vegetable protein market dominated by US soybean and soybean meal. At present, the outer plate is digesting South American soybean yield expectations. After the domestic stock enthusiasm cooling, investors need to prevent the high prices of rapeseed falling risk. This round of rebound, rapeseed meal index may be difficult to break the previous high 2450 RMB/ton, the turning point in the market is expected at 2350 RMB/ton.
If you have any questions, please feel free to contact SunSirs with support@sunsirs.com.
Agricultural & sideline products