SunSirs: Chinese Wheat Prices Rebounded Slightly Last Week (7.27-7.31)
August 04 2020 08:39:58&nbsp&nbsp&nbsp&nbsp&nbspSunSirs (Linda)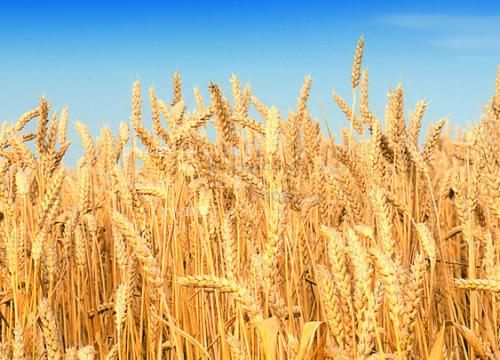 1. China's wheat price chart
According to the monitoring of SunSirs, the overall price of China's domestic wheat market moved slightly stronger last week. The average price at the beginning of the week was RMB 2,348.00/ton, and the average price at the weekend was RMB 2,360.00/ton, a slight increase of 0.51%.
2. Market analysis
Entering the end of July, with Henan successively launching the minimum purchase price policy, the scope of wheat procurement has increased again. In addition, rainfall in the latter half of the year has greatly increased the difficulty of wheat outbound, and the number of enterprises has declined. In order to ensure the deep processing demand, enterprises have The purchase price of wheat was raised, supported by policies and demand, the domestic wheat market price continued to be strong this week. At the same time, the domestic corn market prices have been rising steadily, and the super-high corn prices have made the substitution effect of wheat appear, driving the domestic wheat market prices to rise further.
As of July 15, the main wheat producing areas had purchased 34.329 million tons of wheat, a year-on-year decrease of 4.209 million tons. Among them: Hebei purchased 2.696 million tons, a year-on-year decrease of 178,000 tons; Jiangsu purchased 8.936 million tons, a year-on-year decrease of 156,000 tons; Anhui purchased 4.883 million tons, a year-on-year decrease of 1.768 million tons; Shandong purchased 5.258 million tons, a year-on-year decrease of 513,000 tons; Henan purchased 7.344 million tons, a year-on-year decrease of 2.090 million tons; Hubei purchased 1.197 million tons, an increase of 157,000 tons year-on-year. A total of 4.536 million tons of wheat were purchased at the lowest purchase price. A total of 595,000 tons of rapeseed were purchased in the main producing area, a year-on-year decrease of 0.7 million.
On July 29, the state continued to conduct bidding transactions for the lowest purchase price of wheat, national temporary storage wheat, and cross-provincial transfer of wheat. The total volume was 1,098,145 tons, the transaction was 229,923 tons, the transaction rate was 20.93%, and the average transaction price was 2,328 yuan/ton.
3. Outlook forecast
SunSirs wheat analysts believe that under the support of policies and demand, domestic wheat market prices are expected to continue to be strong in the short term.
If you have any questions, please feel free to contact SunSirs with support@sunsirs.com.
Agricultural & sideline products