SunSirs: ABS Got Off To A Bad Start in April
April 08 2020 13:12:21&nbsp&nbsp&nbsp&nbsp&nbspSunSirs (Daisy)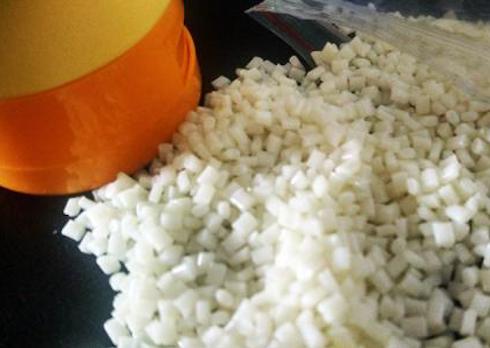 The first week of April domestic ABS market Yin fell, the market spot price will be larger. As of Friday, April 3, the prevailing offer price of general grade ABS is around 10850.00 RMB/ton, down 19.63% from the average daily price level of April 1.
Industrial Chain: ABS upstream, recent styrene market continued to decline. Last month by crude oil and chemical industry bad news, the cost side of the weak trend drag styrene prices. At the beginning of this week, panic in Europe and the United States intensified, and the foreign market fell sharply. At present, there is news that oil production is expected to cut and end the price war, boosting styrene futures rebound, and the market mentality has some stability;
Acrylonitrile market this week has weak trend. Recent new production capacity, inventory of the high building, and the floor was clear. Downstream rework rate is still less than before the festival, and there is news that there are manufacturers to reduce the load of the situation. Stocks take just need to purchase, and demand has not seen improvement. At present by the external market to narrow the impact, the market is still lack of good boost, and the mood of the depressed. Acrylonitrile market is expected to be difficult to improve in the near future.
In early April, the domestic butadiene market continued the weak downward trend. As downstream weak dragging, butadiene merchants has shipping resistance, dragging the price pressure downward. The overall market center of gravity continues to go down.
In terms of external market supply pressure in Europe, the downstream of the rubber industry inventory high, low price offer news increased. At present, domestic butadiene spot supply is abundant, Internal and external disk supply and demand fundamentals in the short term difficult to support the good news. The current domestic butadiene market may continue the weak downward trend. Hence, it is recommended to pay attention to the internal and external trading information guidance.
Market Forecast:
SunSirs analytics think that in April ABS market opening fell, and the spot decline of each brand extended. The cost side of the upstream three recent trends are not good. At present, ABS spot supply is relatively adequate, but the downstream demand is weak, increasing supply and demand contradiction. Business mentality is not strong and go single price. Bearish mentality dominated the market, and it is expected to be domestic ABS prices will continue to weaken in the near future.
If you have any questions, please feel free to contact SunSirs with support@sunsirs.com.
Agricultural & sideline products