SunSirs: Rapeseed's Quotation Had A Small Adjustment on February
March 03 2020 08:37:55&nbsp&nbsp&nbsp&nbsp&nbspSunSirs (Daisy)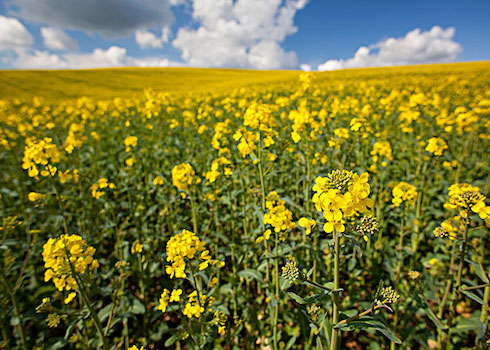 The average price of domestic rapeseed at the beginning of this month is 5,160 RMB/ton, and the average price at the end of the month is 5,125 RMB /ton, down 0.68%.
Products: The price of domestic rapeseed in Yancheng, Jiangsu is 2.52 RMB/kg, that in Hubei is 2.58 RMB/kg, and that in Anhui is 2.55 RMB/kg. Rapeseed market is basically stable, most enterprises to maintain the previous year rapeseed prices. Each trader quoted a small reduction in the price. Affected by the COVID-19 epidemic, the start of downstream enterprises was delayed, and the market demand was weak. At present, domestic rapeseed supply was relatively small, and traders supported the price mainly.
At present, domestic rapeseed is in a period of bad time. The quantity of domestic rapeseed is relatively small, which supports domestic rapeseed price. Aquaculture industry was in double bearish news, that is, it entered off-seasons and it was strongly affected by COVID-19, interrupt the transfer of demand in the supply chain. On the other hand, also affected by COVID-19, catering industry was severely hit. The demand of rapeseed oi was weak.
Market Forecasting: Rapeseed analysts expect domestic rapeseed prices will maintain stable.
If you have any questions, please feel free to contact SunSirs with support@sunsirs.com.
Agricultural & sideline products