SunSirs: Nnergy, EIA Crude Oil Inventory Growth Exceeded Expectations
February 06 2020 09:50:55&nbsp&nbsp&nbsp&nbsp&nbspSunSirs (Selena)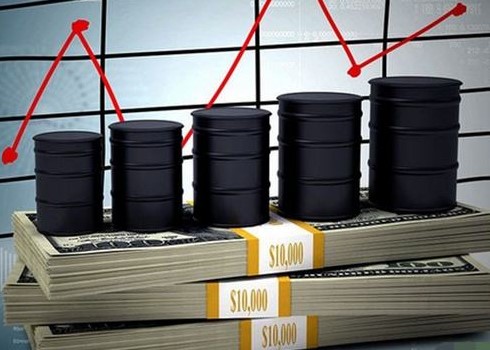 US Energy Information Agency (EIA) released a report on Wednesday (February 5) showing that US crude oil inventory growth exceeded expectations again last week, but US crude oil production fell slightly.
According to the EIA, US crude oil inventories rose 3.355 million barrels to 435 million barrels for the week ended January 31, with market estimates for an increase of 2.861 million barrels.
Last week, U.S. crude oil imports fell by 45,000 barrels/ day to 6.615 million barrels/ day, while U.S. aviation fuel oil imports fell to their lowest level since January last year. Last week, U.S. crude oil exports fell by 96,000 barrels/ day to 3.413 million barrels/ day. According to EIA data, refinery capacity utilization increased by 0.1% to 87.3%. In addition, domestic crude oil production in the United States decreased by 100,000 barrels to 12.9 million barrels/ day last week.
U.S. refined oil stocks fell 1,512,000 barrels, a three-week decline, with the market predicting a decrease of 193,000 barrels. Gasoline inventories in the United States decreased by 91,000 barrels, a further decline after 12 weeks of growth, with the market predicting an increase of 1.563 million barrels.
After the EIA report was released, the two oil companies in the United States and Brazilians rose in short term.
Zerohedge, a well-known financial blog, commented that after the decline, oil prices rose sharply today, mainly due to market suspicion that OPEC+ will further deepen production reduction in the emergency ministerial meeting held in Vienna, while reports related to the new crown pneumonia vaccine also boosted the oil market to a certain extent.
Hansen, commodity strategist at Shengbao bank, said that the short-term damage caused by the 2019-nCoV to crude oil demand has appeared, but the potential upward action of oil price still depends on the action to be taken by the organization of Petroleum Exporting Countries (OPEC)+.
Josh graves, senior market strategist at RJ O'Brien & Associates, said the oil market needs more favorable catalysts to release the pressure from the demand side. Any kind of inventory increase will deepen the market's concern about the imbalance between supply and demand, and limit the oil price. From last week's EIA data, the unexpected decline in gasoline inventory released some pressure from the decline in oil prices. The EIA data also shows that the growth of crude oil inventory is slightly lower than that of API, which also helps to alleviate the downward trend of oil prices to some extent.
If you have any questions, please feel free to contact SunSirs with support@sunsirs.com .
Agricultural & sideline products