SunSirs: Over the Weekend, Tube Factories Continued to Rise, Seamless Tubes Rose to a 10-year High
May 11 2021 13:43:32&nbsp&nbsp&nbsp&nbsp&nbspSunSirs (John)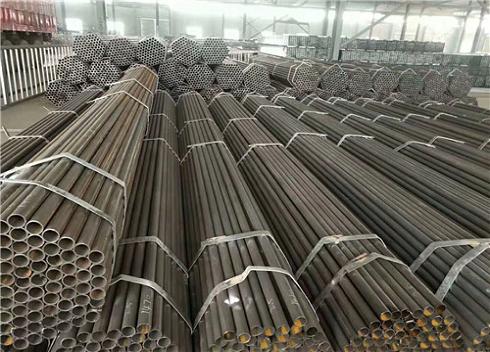 Price trend
According to statistics from SunSirs, on May 10, the price of seamless pipes soared. 20#, 108*4.5 seamless pipes were quoted at 6,480 RMB/ton, an increase of 7.15% from the previous trading day, an increase of 26.5% from the beginning of the year and an increase of 56.24% year-on-year, which has broken through the high point of 5,700 RMB/ton in ten years.
Analysis review
The reason for the sharp increase in the price of seamless pipes is, on the one hand, the influence of the general upsurge atmosphere in the steel market, and on the other hand the continuous increase in the prices of raw material billets and seamless pipe factories. Among them,
In terms of raw materials, raw tube billets rose by 20-100 RMB/ton. The ex-factory prices of Weigang, Luli and Jiangxin 20# hot-rolled billets in Shandong were 5,430, 5,870 and 5,400 RMB/ton respectively. The ex-factory prices of Changzhou Dongfang, Huaigang, Zhongtian and Changqiang 20# hot pipe billets in Jiangsu area were 5,680, 5,800, 5,850 and 5,800 RMB/ton respectively.
In terms of tube plants, seamless tube plants have increased by 30-300 RMB/ton. Jinbaocheng, Jinzhengyang, Panjin, Taizong and Ruiganglian's 20#, 108*4.5 seamless tubes were quoted at 6,000, 5,950, 6,200, 5,980, and 6,050 RMB/ton respectively.
In terms of inventory, during April, the supply of the tube plant continued to maintain a high level of volatility. The tube plant's capacity utilization rate was 87.20% and the operating rate was 77.24%. In May, the maintenance plan of the tube plant will increase.
Market outlook
To sum up, in May, the cost pressure of the tube plant and the May Day holiday and other factors may increase the number of maintenance and shutdowns of the tube plant in May, and the supply may decrease slightly. After the May Day, the demand may increase significantly in the short term. However, May is still the peak demand season, and the seamless pipe market is expected to continue, and prices are likely to rise but difficult to fall.
If you have any questions, please feel free to contact SunSirs with support@sunsirs.com.
Agricultural & sideline products