SunSirs: The Ethylene Glycol Market Continued to Decline (March 22-26)
March 29 2021 13:47:27&nbsp&nbsp&nbsp&nbsp&nbspSunSirs (John)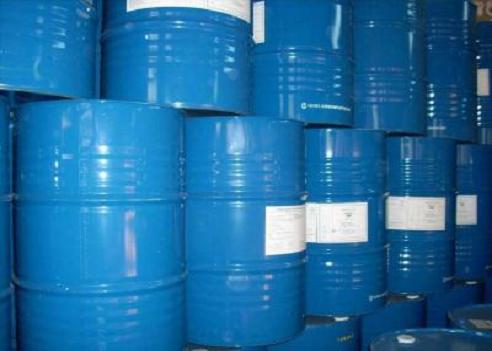 Price trend
According to data from SunSirs, on March 26, the average price of oil-based ethylene glycol was 5,350 RMB/ton, a decrease of 183.33 RMB/ton or 3.43% from last week.
On March 25, the market price of ethylene glycol in East China dropped. The average spot price in East China was 5,165 RMB/ton, a decrease of 100 RMB/ton or 1.90% from the same period last week.
Analysis review
As of March 25, the total ethylene glycol inventory of the main ports in East China was 581,800 tons, a decrease of 15,500 tons from last Thursday, a decrease of 2.60%, and an increase of 1,300 tons from this Monday, an increase of 0.22%. Port inventory was still low.
Zhangjiagang's daily shipments are around 3,970 tons, and Taicang's daily shipments are around 9,000 tons. Taicang's daily shipments have increased.
The operating rate of ethylene glycol is maintained at 67%, and the operating condition of polyester is stable. The current operating rate is stable at around 92%.
U.S. equipment that has been shut down due to extreme weather is slowly recovering and restarting. The 828,000-ton/year ethylene glycol plant in South Asia in the United States has recently restarted, and the current load is around 60%.
Fushun Petrochemical's 40,000-ton/year ethylene glycol plant plans to start shutting down for maintenance on April 16, and is expected to last about 2 months.
Shanxi Woneng's 300,000-ton/year ethylene glycol plant will be shut down for maintenance. It is estimated that it will take about 15 days.
At present, the negative factors still dominate the long-short game. Calculated based on the current external price of ethylene, the cost price of ethylene glycol fluctuates around 5,140 RMB/ton, while the current spot price in East China is around the range of 5,150-5,250 RMB/ton, which is close to the cost side and has limited room for decline. However, the European epidemic control policy and other factors have affected the price of crude oil, and ethylene has also entered the callback range. The price fluctuates and the cost side support is weak. The downstream chemical fiber production and sales are relatively thin, the shipment volume continues to be low, and the supply and demand pattern is not good. From the perspective of market trends over the years, March and April are all bottoming, but this year, affected by the previous speculation, the price decline trend is more obvious.
Market outlook
The market has a strong wait-and-see atmosphere. If the fundamentals continue to be weak, it may continue to fluctuate downward.
If you have any questions, please feel free to contact SunSirs with support@sunsirs.com.
Agricultural & sideline products