SunSirs: The Price of Ethylene Glycol Fluctuated (January 4-8)
January 11 2021 13:50:11&nbsp&nbsp&nbsp&nbsp&nbspSunSirs (John)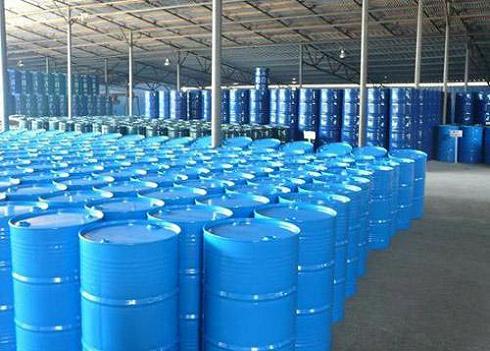 Price trend
According to data from SunSirs, on January 1, the average ex-factory price of oil-based ethylene glycol in North China was 4,383 RMB/ton, an increase of 333 RMB/ton from last week, an increase of 8.23%.
On January 7, the market price of ethylene glycol in East China was 4,435 RMB/ton, an increase of 115 RMB/ton or 2.66% from the same period last week.
Analysis review
As of January 7, the total ethylene glycol inventory of the main ports in East China was 717,000 tons, a decrease of 16,900 tons from last Thursday, a decrease of 2.30%, and a decrease of 34,600 tons from this Monday, a decrease of 4.60%.
In terms of sales, Zhangjiagang and Taicang had average sales this week. The average daily sales of Zhangjiagang was about 8,200 tons, and the average daily sales of Taicang was 3,900 tons.
As of the 8th, the ethylene glycol operating rate was about 55%, and the polyester operating rate was about 88%, which was the same as last week.
In terms of equipment, the 360,000-tonne ethylene glycol plant of Inner Mongolia Ordos Xinhang Energy Co., Ltd. was temporarily shut down on January 2 due to a temporary failure of the gasifier, and restarted on the afternoon of January 5, and the load was increasing.
Market outlook
This week, the domestic ethylene glycol market fluctuated.
As crude oil continued to strengthen, boosting the atmosphere of the chemical product market, and the recent poor weather, port operations were blocked. Therefore, although the weaving operating rate had dropped again, the inventory was still in a state of reduction.
However, the arrival volume at the main port has returned to the mid-year state, so there may be a situation of accumulation in the near future. Although the coal plant planned to start up at the end of the year has been postponed to put into production, there are still plants planned to increase the load, and domestic ethylene glycol production pressure is relatively high.
If you have any questions, please feel free to contact SunSirs with support@sunsirs.com
Agricultural & sideline products