SunSirs: The Short-term Price Trend of Ethylene Glycol Was Improving (December 14-18)
December 21 2020 13:51:43&nbsp&nbsp&nbsp&nbsp&nbspSunSirs (John)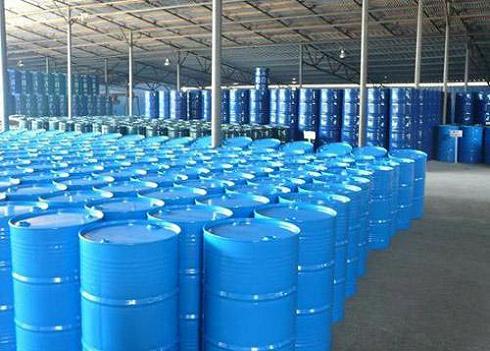 Price trend
According to data from SunSirs, on December 18, the average ex-factory price of oil-based ethylene glycol in North China was 3,983 RMB/ton, an increase of 100 RMB/ton or 2.58% from last week.
On December 17, the market price of ethylene glycol in East China was 4005 RMB/ton, an increase of 105 RMB/ton or 2.76% from the same period last week.
Analysis review
As of December 17, the total ethylene glycol inventory of the main ports in East China was 832,800 tons, a decrease of 101,200 tons from last Thursday, a decrease of 10.84%, and a decrease of 64,000 tons from this Monday, a decrease of 7.14%.
In terms of sales, the total sales volume of Zhangjiagang and Taicang this week increased compared to last week, of which the average daily sales volume of Zhangjiagang was about 8,300 tons, and the average daily sales volume of Taicang was 6,900 tons.
As of the 18th, the ethylene glycol operating rate was about 55%, and the polyester operating rate was about 88%, which was the same as last week.
In terms of equipment, Inner Mongolia Rongxin Chemical's 400,000-ton ethylene glycol plant started to shut down for maintenance on November 17 and is expected to restart in the near future; The ethylene glycol plant in South Asia with an annual output of 828,000 tons has produced qualified products, and the operating rate of the plant is gradually increasing.
Market outlook
The supply and demand pattern of ethylene glycol is still good this week. With the support of cost, the price of domestic ethylene glycol futures has shown a steady upward trend recently. The main contract 2105 has exceeded the previous high.
In terms of spot, due to the lower-than-expected increase in domestic supply and the delay in the arrival of imported goods, the depot has continued for nearly one and a half months. The market price has also risen and it has steadily entered the quad. According to shipping reports, the continuation of arrivals at the port is relatively small, and the expected accumulation of the stock may be delayed until January 2021.
Therefore, the price of ethylene glycol is expected to rise steadily in the short term. However, looking forward to the market outlook, the pressure on the new domestic ethylene glycol plant to be put into operation will not be reduced. Although some of the new plant may be put into production in January, the total output is still enough to cover the recent shrinking import volume, and the new orders for downstream terminals are less than expected.
If you have any questions, please feel free to contact SunSirs with support@sunsirs.com
Agricultural & sideline products