SunSirs: Supply Decreases and the Bromine Market Is Firming Up
December 11 2020 13:10:52&nbsp&nbsp&nbsp&nbsp&nbspSunSirs (John)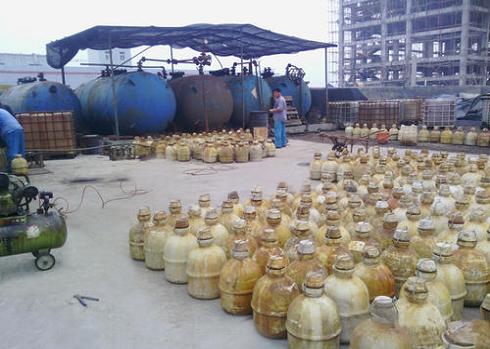 Price trend
According to the data monitoring of SunSirs' bulk list, the domestic bromine market has continued to rise due to the expected decline in supply. As of December 10, the average price in Shandong was around 33,000 RMB/ton, an increase of 1.37% from the beginning of the month, and an overall increase of 6.64% over the same period last year.
Analysis review
Affected by the colder weather, the operating rate of bromine production enterprises in North China has declined, and the spot supply of bromine has declined. The main production area of Weifang is about to enter a shutdown period. Manufacturers have flat sales intentions. In addition, the overall inventory of the industry is low, and companies have a good attitude to price. The downstream market is not willing to accept high bromine prices. Supply and demand are gamed. At present, mainstream bromine companies are quoting about 33,000-33,500 RMB/ton.
On the upstream side, the domestic sulphur market is temporarily stable, the market sulphur is running steadily, and holders have no intention to sell at a low price. At present, the downstream demand is stable, sales are smooth, and on-demand procurement is the main focus. The market outlook focuses on downstream follow-up conditions. In terms of sulfuric acid, the price of raw materials has been operating at a high level recently, and the cost support is relatively good. In addition, some sulfuric acid manufacturers are under-operated, the load is reduced, and the supply of sulfuric acid is tight. The current price is about 437 RMB/ton; the price of caustic soda is temporarily stable, and the mainstream ex-factory price of 32% alkali is 400- 530 RMB/ton, the downstream purchase demand is general, there is a certain resistance to the current caustic soda price, it is expected that the caustic soda will follow up or narrowly weaken. The production of the main downstream flame retardant market of bromine is generally started, there is insufficient demand for bromine procurement, the overall intention to receive goods is mediocre, and there is obvious conflict with the high price of bromine; Industries such as pharmaceutical and pesticide intermediates have started flat, and the demand side is generally supportive for bromine prices.
Market outlook
Bromine industry analysts of SunSirs believe that with the current reduction in supply expectations, the strong situation of the domestic bromine market will continue. Most of the production companies have a long period of production stoppage, and the sales intentions are flat, and the price increase sentiment is enthusiastic. However, the downstream market is generally receiving goods, sporadic orders are mainly traded, and supply and demand are gamed. It is expected that bromine will continue to run firmly in a short time.
If you have any questions, please feel free to contact SunSirs with support@sunsirs.com
Agricultural & sideline products