SunSirs: Supported by Crude Oil, Domestic Toluene Rose Significantly This Week(November 30-December 6)
December 09 2020 13:56:00&nbsp&nbsp&nbsp&nbsp&nbspSunSirs (John)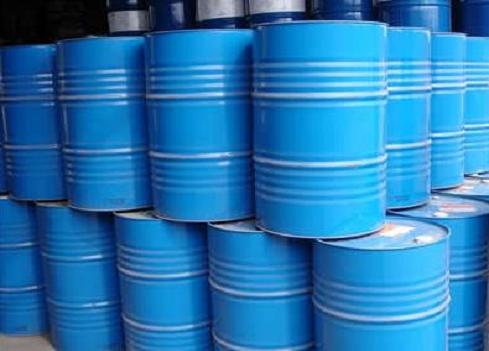 Price trend
According to data from SunSirs' bulk list, the domestic market price of toluene rose this week. The price of toluene was 3,580 RMB/ton on November 29; the price this Sunday (December 6) was 3,722 RMB/ton, an increase of 142 RMB/ton from last week, an increase of 3.97%.
Analysis review
This week, the domestic toluene market was mainly supported by crude oil and showed a broad upward trend. The listing price of toluene in North China, South China and East China under Sinopec has risen by about 150 RMB/ton, and the listing price of enterprises in Central China has risen by about 300 RMB/ton. Port inventory has declined slightly, but it is still at a high level, and the pressure on depot remains unchanged. The market is oversupply, and the downstream demand for blending oil and solvent is average.
In terms of crude oil, crude oil this week showed a trend of falling first and then rising, and the overall increase compared to last week. The new crown vaccine has made new progress. OPEC+ has reached a decision to gradually increase crude oil production, which has brought benefits. Compared with November 27, Brent rose by 1.85 US dollars/barrel, or 3.93% in this week; WTI rose by 0.71 US dollars/barrel, or 1.55% in this week. Compared with December 31, 2019, Brent dropped 26.8%, and WTI dropped 23.61%.
Downstream: In terms of TDI, prices continued to decline this week, the market wass cautious, and the trading atmosphere was weak. Domestically produced goods were executed at 12,700 RMB/ton, a decrease of 100 RMB/ton from last week. The short-term TDI market is expected to continue its weak operation.
In the PX market, this week's domestic Sinopec companies listed prices was about 4,300 RMB/ton, which was stable compared to last week.
Market outlook
Toluene analysts of SunSirs believe that: Look at the supply cost side, the implementation of OPEC+ production cuts, the total number of oil rigs in the United States, and weekly EIA and API inventory data. Second, look at the demand side, the impact of the worsening global epidemic on crude oil demand, the progress of industrial chain recovery, the economic and trade situation in Europe and the United States, and the progress of the economic recovery rescue plan. Third, look at the geopolitical situation in the Middle East and China and the United States, the development of new crown vaccine research and development, the US dollar index and the stock market linkage. The market outlook focuses on new developments in the new crown vaccine and related developments in the US economic stimulus plan. On the whole, toluene in the domestic market is expected to continue to rise next week.
If you have any questions, please feel free to contact SunSirs with support@sunsirs.com
Agricultural & sideline products