SunSirs: Negative Sentiment Dragged down, Polyester Filament Prices are under Pressure
November 30 2021 11:15:34&nbsp&nbsp&nbsp&nbsp&nbspSunSirs (Linda)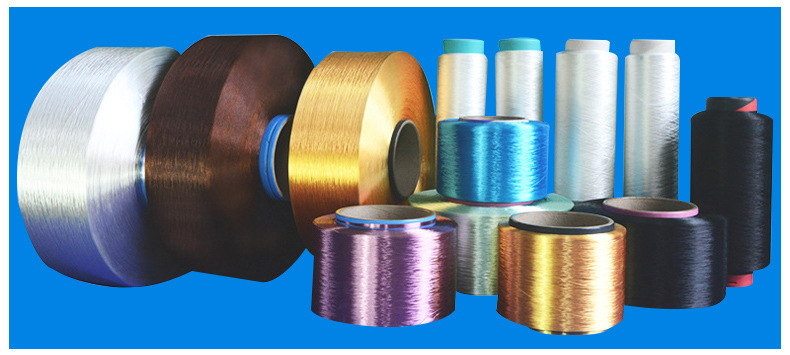 On November 29, mainstream polyester filament factories in Jiangsu and Zhejiang promoted sales, and individual specifications were reduced by 100-200 yuan/ton. Among them, polyester POY (150D/48F) is quoted at 7200-7650 yuan/ton, polyester DTY (150D/48F low elasticity) is quoted at 8900-9300 yuan/ton, and polyester FDY (150D/96F) is quoted at 7400-7850 yuan/ton. .
In addition, the recent terminal market orders are still weak. It is reported that on November 25th, many mainstream polyester factories in China reached a consensus to implement a 20% production reduction plan based on the current output. The plan will be implemented in the past two days. The follow-up will depend on market conditions or Increase the intensity of production reduction to 25%, and the current start load of the polyester industry has fallen below 84%.
International crude oil prices plummeted, and cost support collapsed. Today, the domestic PTA spot market fell sharply. The average market price was 4,619 yuan/ton, down 3.31% from the previous day and up 38.14% year-on-year. The main futures 2201 closed 4632 4650, down 238, or 4.89%. The Honggang Petrochemical and Yadong Petrochemical plants are about to be overhauled, and the domestic PTA plant start-up will decline, but the overall level remains at a high level of 81.71%, and the supply is showing a slight accumulation.
The downstream end-customers have low intent to acquire goods and purchase on-demand. The overall market trading atmosphere is light. The end textile enterprises mainly consume inventory, and the wait-and-see atmosphere increases. The start-up load and order situation of warp knitting factories have not improved. At the end of November, some warp knitting factories plan to continue to shut down and reduce the load. Like most warp knitting factories in Haining, the load will reach 50%, some are less than 40%, and the higher is about 80%. It is expected that the start-up load will continue to decline in December.
Many mainstream polyester factories are expected to reduce production, PTA supply and demand pressure will increase, and crude oil prices will be superimposed, which will increase the pressure on the cost side. In addition, orders in the domestic market for terminal textiles continued to decline, new orders for foreign trade were not issued smoothly, and factory shipments were slow. As raw materials fell, weaving factories became more cautious. Therefore, judging from the current fundamentals of polyester filament, the upstream and downstream are negative, and it is expected that the price of polyester filament will remain weak in the short term.
If you have any questions, please feel free to contact SunSirs with support@sunsirs.com.
Agricultural & sideline products