SunSirs: Cost Support is Loose, Polyester Filament Prices may Fluctuate in a Narrow Range and Weaken
October 21 2021 08:38:48&nbsp&nbsp&nbsp&nbsp&nbspSunSirs (Linda)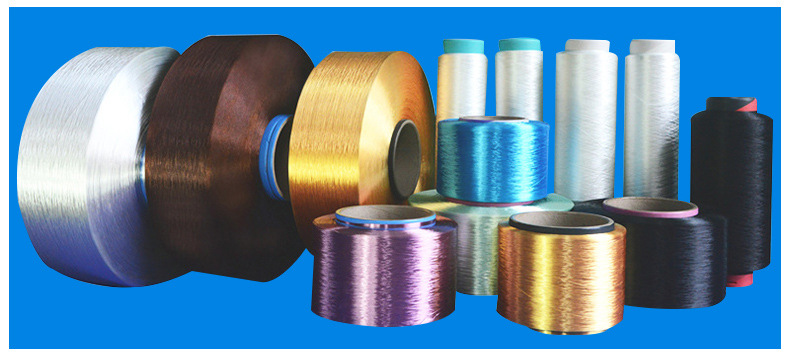 On October 20, the quotations of mainstream polyester filament factories in Jiangsu and Zhejiang were temporarily stable. Among them, the quotation of polyester POY (150D/48F) was 8850-9100 yuan/ton, and the quotation of polyester DTY (150D/48F low elasticity) was 10900-11200 yuan/ton. Polyester FDY (150D/96F) is quoted at RMB 9150-9250/ton.
Crude oil fluctuated at a high level. On October 19, the settlement price of the main US WTI crude oil futures contract was US$82.44/barrel, an increase of US$0.75 or 0.92%, and the settlement price of the main Brent crude oil futures contract was US$85.08/barrel, an increase of US$0.75 or 0.89. %. Global supply is tight, and fuel demand growth in winter is expected to heat up and continue to benefit oil prices.
The PTA market was generally slumped by futures related to the coal chemical industry on the 19th, and the superimposed PTA device was gradually restarted. The overall operating load increased to more than 77%, and the spot supply was sufficient. The current price of PTA fell in a narrow range. On the 20th, the average domestic PTA spot market price was 5390 yuan/ton, down 2.45% yuan/ton from the previous day, up 56.58% year-on-year, and the main futures market 2201 closed 5440 settled 5410, down 90, a decrease 1.63%.
Under the influence of buying up and not buying down mentality, downstream buyers have recently appeared in phased purchases. The factory is cautious about receiving new orders, and mainly produces pre-orders. The "Double Eleven" e-commerce clothing orders and winter home textile orders have rebounded from the previous month, but they are still not good year-on-year. The current comprehensive operating rate of Jiangsu and Zhejiang looms is 55%.
Crude oil support still exists, but PTA supply pressure has increased, and the chemical industry as a whole is showing a weak atmosphere, so the cost-side support has been loosened. In addition, with the gradual stabilization of raw material prices, the downstream viewing atmosphere has strengthened, and the purchase of raw materials is mainly cautious. In the short term, the price of polyester filament may fluctuate in a narrow range and weaken.
If you have any questions, please feel free to contact SunSirs with support@sunsirs.com.
Agricultural & sideline products