SunSirs: Methanol Market Fluctuates and Falls
November 05 2019 18:12:55&nbsp&nbsp&nbsp&nbsp&nbspSunSirs (Selena)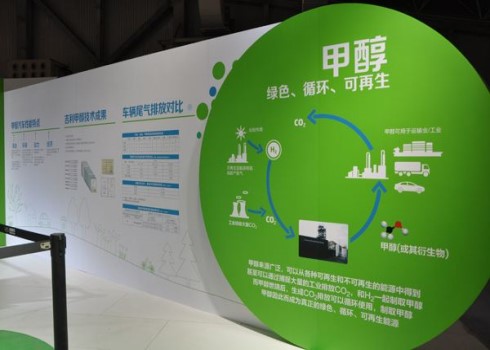 Price Trend
According to the price monitoring of SunSirs, the market of methanol in China is falling. As of November 5, the average price of methanol in China is 2,146 RMB/ ton. Prices fell 7.10% month on month and 28.79% year on year.
Market Analysis
Products: in the mainland market, at present, the local market is weak, the downstream receiving is relatively limited, and some manufacturers sell at a profit; however, the sales in Guanzhong area is limited, the price moves down under the tight support of goods, and the traders and manufacturers of Lianghu Area turn to Anhui Province, and the price of Anhui rises after the decline. In terms of port market, methanol price rose slightly with futures in the day, spot buying maintained rigid demand, and the increase was relatively small. In the short term, we need to focus on the arrival of imported goods.
Industry chain: formaldehyde: recently, the formaldehyde Market in Shandong Province is weak due to entering the off-season trading. Among them, near 1,050-1,500 RMB/ ton in Linyi and its surrounding areas, the high-end price is Zibo region price, and Linyi's sentiment of purchasing goods and building inventory is not high.
Acetic acid: the domestic glacial acetic acid market fell in the early part of the week, and the low-end mainstream was stable. In North China, trading intention was still weak. Affected by the fair, the logistics in some areas is limited, and the information of Nanjing large equipment is uncertain, so the market is relatively cautious. Northwest region fell sharply, Due to the stop of monvey vinyl acetate, the demand for acetic acid just decreased.
Dimethyl ether (DME): in the short term, in recent days the downward trend of dimethyl ether has continued. The price has fallen to the cost line, and some manufacturers have reduced the negative pressure to relieve the inventory pressure. The seller has no intention of deep decline, short-term or stable, and may push up later.
Market Forecast
SunSirs' view: on the positive side, supply: Xianyang's sales is limited this week, and the price moves up under the tight support of goods. On the negative side, ethylene: at present, the price of ethylene is low, which suppresses the demand for methanol to a certain extent; freight: the local freight has declined under the light traffic and investment in the mainland, and the overall cost has moved down; downstream: local environmental protection, limited commencement of formaldehyde and plate, and weak short-term demand. The methanol analysts of SunSirs predict that the short-term domestic methanol market is dominated by differential finishing, with partial or continuous decline.
If you have any questions, please feel free to contact SunSirs with support@sunsirs.com .
Agricultural & sideline products