SunSirs: Demand Is Flat, Upstream Is Weak, ABS Weak In October (10.1-10.31)
November 05 2019 14:42:29&nbsp&nbsp&nbsp&nbsp&nbspSunSirs (Eva)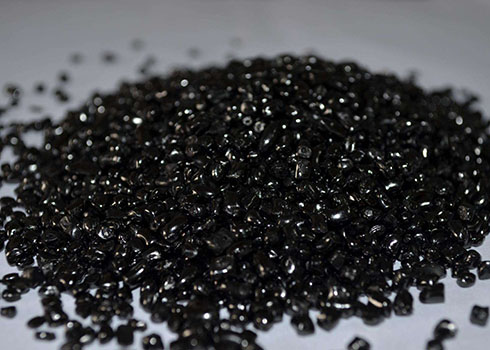 1.Price Trend
According to the data of SunSirs, the spot price of ABS fell in October, and the domestic market continued to be weak. As of October 31, the main offer price of general-purpose ABS was about RMB 13050.00 yuan / ton, down 3.33% from the beginning of the month.
2.Cause analysis
Industry chain: in all upstream aspects of ABS, the price of styrene fell in October. Recently, the supply of styrene in China is in good condition. In October, the import of styrene remained at a high level, resulting in the continuous increase of port inventory. Under the impact of a large number of imported goods supply, the cash flow of styrene in China has been significantly compressed, but at present, the import volume has not decreased, and domestic manufacturers have not reduced their production The current price has not reached the cost line of the manufacturer. However, with the expected production of Zhejiang Petrochemical approaching, it may affect the digestion capacity of imported goods and further affect the spot price of styrene in China. Downstream terminal digestion pressure, receiving intention is weak, the wait-and-see atmosphere of merchants in the market is increased. Styrene support weakened, market bearish sentiment spread. The whole styrene market lacks strong support point;
This month, the spot market of acrylonitrile related products is basically in a weak position. The pressure on the supply side is not abated, the quotation center of traders is declining, and the actual single is weak. The downstream operators are cautious in mind, not active in replenishment, and maintain the strategy of rigid demand. It is expected that the domestic acrylonitrile quotation will continue to be weak in the near future;
In October, the domestic butadiene market dropped significantly. The butadiene market in Shandong area was slightly weak, and Fushun Petrochemical price was lowered. The butadiene market in East China is dominated by weak consolidation. Sinopec and its external prices continue to decline. The downstream wait-and-see mentality remains unchanged. A few middlemen refer to the northern prices for offers. The downstream firm needs to digest the domestic spot at a slightly lower price node. The export volume of northeast manufacturers deserves attention. If the manufacturers continue to release volume and the supply is still under pressure, it is suggested to pay attention to the information guidance.
3.Future Market Forecast
SunSirs analysts believe that the ABS market fell in October, and the spot prices of various brands declined. Cost side of the upstream three materials weakened this month, poor support for the cost side. Downstream factories began to reduce inquiries, buying light, just need replenishment. Business delivery pressure, weak in the field to see a heavier mentality, buy up do not buy down. It is expected that domestic ABS market will continue to be weak in the near future.
If you have any questions, please feel free to contact SunSirs with marketing@sunsirs.com.
Agricultural & sideline products