SunSirs: The Market Price of Lithium Hydroxide Was Down This Week (10.28-11.1)
November 04 2019 11:15:22&nbsp&nbsp&nbsp&nbsp&nbspSunSirs (John)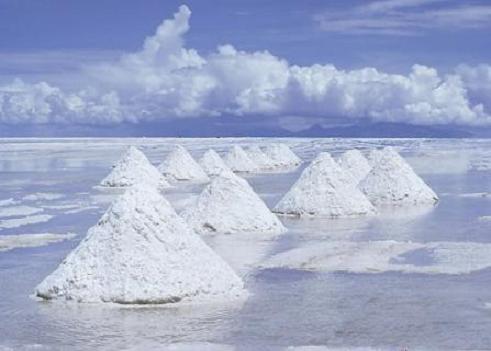 Price trend
According to the data monitoring of SunSirs, the average price of lithium hydroxide was 67,666.67 RMB/ton as of November 1, and the price of lithium hydroxide was down, which was 2.40% lower than that at the beginning of the week (October 28). In the three-month cycle, it fell by 12.50%.
Analysis review
Product: the market price of lithium hydroxide fell this week. At present, the external quotation of industrial grade lithium hydroxide of Shanghai Yulun Industrial Co., Ltd. is 63000 RMB/ton, that of Shanghai Oujin Industrial Co., Ltd. is 66000 RMB/ton, and that of Zigong Tongfarong industrial grade lithium hydroxide is 74000 RMB/ton. The specific price will be discussed in a single way.
Industry chain: the market price of upstream lithium carbonate fell 1.12% (10.28-11.1) this week. In October, the East China market of lithium carbonate continued to be under pressure, and the price still fell all the way without any positive trend.
Industry: according to the price monitoring of SunSirs, in the 43rd week of 2019 (10.28-11.1), there are 12 kinds of commodities rising month on month in the list of commodity prices in the chemical industry sector, among which there are two kinds of commodities rising by more than 5%, accounting for 2.4% of the number of commodities monitored in the sector; the top three commodities are dichloromethane (9.58%), sulfuric acid (6.98%) and aniline (4.24%). There were 40 kinds of commodities with a decrease in the chain, and 4 products with a drop of more than 5%, accounting for 4.7% of the monitored products in the sector; the top 3 products were DMF (-7.88%) and butadiene (-6.73). %), acrylic acid (-5.88%). This week's average price increase was -0.61%.
Market outlook
Lithium hydroxide analysts of SunSirs believe that the upstream lithium carbonate market is weak, and the cost of lithium hydroxide support is also weakened. At present, the supply is sufficient, the industrial grade lithium hydroxide downstream glass, the lubrication industry demand is stable, and the manufacturers' willingness to ship increases. It is expected that the lithium hydroxide market will be weakly operated in the short term.
If you have any questions, please feel free to contact SunSirs with marketing@sunsirs.com.
Agricultural & sideline products