SunSirs: China's Corn Prices are Strong in September
October 12 2020 08:19:49&nbsp&nbsp&nbsp&nbsp&nbspSunSirs (Linda)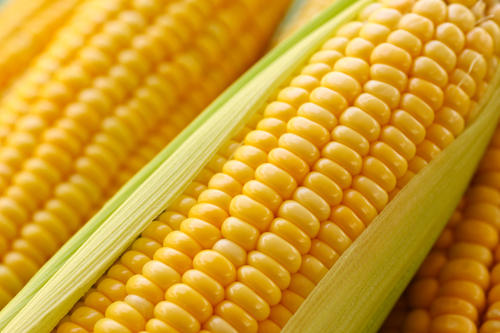 1. China's corn price trend
According to SunSirs, domestic corn prices were slightly stronger in September. The average price of third-grade yellow corn on September 1 was RMB 2,244.29/ton, and the average price on September 30 was RMB 2,280.00/ton, a slight increase of 1.59%.
2. Market Analysis
On September 3, the last auction of the 2020 National Corn Reserve Auction ended. More than 30 million tons of stale grains were still coming out of the warehouse. At the same time, early spring corn was listed sporadically in some areas. The wait-and-see attitude of domestic corn traders in production and sales areas continued to increase, and domestic corn market prices As a whole, the price of corn fell under the policy and moved forward after slight adjustments.
Three consecutive typhoons hit the Northeast producing areas in September, causing market concerns about production cuts. The speculation about production cuts caused corn futures to continue to rise sharply, and the surge in futures led to higher spot prices. Frequent rainfall in many places has continued to increase the difficulty of corn transportation, the domestic corn market supply is tight again, the progress of the export of old grains is still slow, the imbalance of market supply and demand has increased, and the downstream demand has continued to strengthen domestic corn prices since mid-September. The overall increase was 1.59% during the month.
In September, domestic live pig prices fell sharply by 10.27%, and egg prices rose by 3.37%. On the whole, the profit margin of breeding has declined. At present, the domestic live pig inventory continues to rise. In addition, the domestic corn feed demand has not decreased during the period of the new aging period. Consumer demand will continue to rebound, which will form a certain support for corn prices in the future.
3. Outlook
SunSirs corn product analysts believe that under the support of downstream demand, new corn in the south has been launched sporadically, and the overall market is going high. Chen grain will continue to go out of the warehouse to supplement market supply. It will take time for corn to be fully listed in the northeast production area. Downstream deep processing companies and grassroots trade entities With strong willingness to mobilize grain, supported by demand, it is expected that domestic corn market prices will continue to operate stably in the short term.
If you have any questions, please feel free to contact SunSirs with support@sunsirs.com.
Agricultural & sideline products