SunSirs: China's Corn Prices Continued to Rise Last Week (Jul.13-17)
July 22 2020 08:18:19&nbsp&nbsp&nbsp&nbsp&nbspSunSirs (Linda)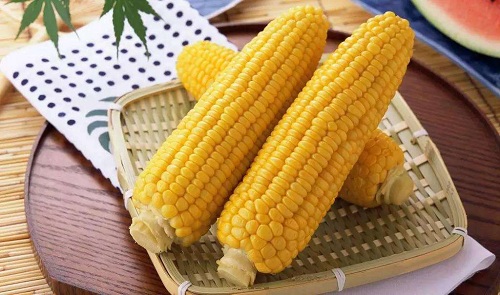 1. China's corn price trend
According to SunSirs monitoring, domestic corn prices continued to rise last week. The average price of third-grade yellow corn at the beginning of the week was 2,091.43 yuan/ton, and the average price on weekends was 2,108.57 yuan/ton, a slight increase of 0.82%.
2. Market Analysis
Entering July, under the support of demand, the enthusiasm of trading entities to participate in the auction remained high. The State Reserve corn auction continued to maintain a high volume and price situation. The overall domestic corn market price continued to rise. With the support of policies, the domestic corn market price continued to rise last week. The average price on the 17th was 2,091.43 yuan/ton, up 2.43% from the beginning of the month, and up 14.86% from the beginning of the year.
Last week, Chinese live pig prices rose and fell slightly, and the overall price fluctuated slightly. Egg prices bottomed out this week and rebounded significantly by 6.05%. The aquaculture market continued to pick up. Domestic pigs and reproductive sows continued to rebound. The market outlook for corn feed demand Will gradually recover, and feed demand will further support the corn market price in the future.
On July 16, 2020, the National Grain Trade Coordination Center of the State Administration of Grain and Material Reserves and the National Grain Trade Center of the networked provinces (autonomous regions and municipalities) organized the National Temporary Storage Corn Bidding Fair, and plans to be listed on the National Reserve in 2014 and 2015. In Heilongjiang, Jilin, Liaoning, and Inner Mongolia, the corn was 4,026,026 tons, 4,026,026 tons were sold, 100.00% of the transaction, the highest price was 2,290 yuan/ton, the lowest price was 1,790 yuan/ton, and the average transaction price was 1,950.00 yuan/ton.
3. Outlook
SunSirs corn product analysts believe that with the support of demand and policies, domestic corn market prices are rising step by step, and the short-term domestic corn market demand gap remains, and corn prices will continue to follow the policy price.
If you have any questions, please feel free to contact SunSirs with support@sunsirs.com.
Agricultural & sideline products