SunSirs: Domestic Fuel Oil 180CST Price Fell last Week (May 18-22)
May 27 2020 16:03:27&nbsp&nbsp&nbsp&nbsp&nbspSunSirs (Selena)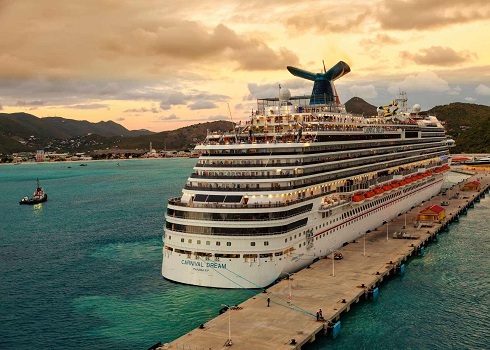 According to the data of SunSirs, the average price of domestic fuel oil 180CST as of May 22 was 3,557.50 RMB/ ton (including tax), down 42.50 RMB/ ton, or 2.80% compared with last Friday (reference price 3,660.00 RMB/ ton on May 15).
On May 22, the fuel oil commodity index was 72.05, down 0.61 points from yesterday, down 37.84% from the highest point 115.91 (October 17, 2018), and up 56.36% from the lowest point 46.08 on August 15, 2016. (Note: cycle refers to 2011-09-01 to now)
Analysis of Influencing Factors
Product: last week, the overall demand of domestic fuel oil 180CST was light, the turnover was weak, the shipping market was sluggish, and the downstream wait-and-see was dominant. The actual transaction price was about 3,600 RMB/ ton.
Industry chain: according to the monitoring of SunSirs, U.S. WTI crude oil was $29.52/ barrel at the beginning of the week, $33.92/ barrel at the end of the week, up 14.91%; Brent crude oil was $32.50/ barrel at the beginning of the week, $36.06/ barrel at the end of the week, up 10.95%. Last week, international crude oil prices rose sharply. Since May, OPEC+ member countries, led by Saudi Arabia and Russia, have implemented large-scale production reduction; U.S. crude oil production also declined significantly; U.S. crude oil inventory and Cushing crude oil inventory also declined significantly. On May 14, the bidding for shale oil in Fukuang mine launched 9,000 tons of shale oil, 9,000 tons of medium-sized oil and 2,380 RMB/ ton of weighted average price, up 16 RMB/ ton.
Industry: according to the price monitoring of SunSirs, in the 20th week of 2020 (5.18-5.22), there were 8 kinds of commodities rising month on month in the energy sector, among which there were 3 kinds of commodities rising by more than 5%, accounting for 18.8% of the monitored commodities in the sector; the top 3 commodities were WTI crude oil (14.91%), Brent crude oil (10.95%) and thermal coal (7.11%). There were 6 kinds of commodities falling on a month on month basis, and the top 3 products falling were LNG (-1.61%), petroleum coke (-1.53%) and methanol (-1.21%). Last week's average was up or down 2.55%.
Market Forecast
Energy analysts of SunSirs believe that the market price of 180CST fuel oil may be stable in the near future, and the price may be around 3,600 RMB/ ton.
If you have any questions, please feel free to contact SunSirs with support@sunsirs.com.
Agricultural & sideline products