SunSirs: Analysis of the domestic ferrosilicon spot market (April 13-April 17)
April 20 2020 12:41:52&nbsp&nbsp&nbsp&nbsp&nbspSunSirs (Molly)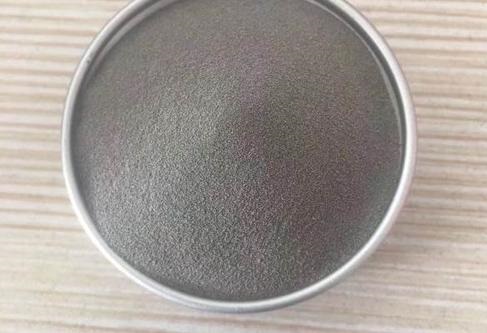 1. Price trend
According to SunSirs price monitoring, the ferrosilicon market this week is mainly down. At present, the mainstream offer price of ferrosilicon 75 # in the domestic trade market is around 6000 yuan / ton, and the price of ferrosilicon 72 # is 5350-5500 yuan / ton, which is a slight decrease from last week.
2. Analysis of influencing factors
"Silver IV" has more than half, the ferrosilicon spot market is still in a stable state of waiting and seeing the market outlook. From the perspective of the stage, the market has occasionally heard news of supply-side shutdown or peak avoidance, but the demand side is insufficiently supported. As of now, the bidding situation of ferrosilicon in some steel mills in April is as shown in the table. The purchase volume of steel mills has been reduced, and the pricing level is not ideal. The atmosphere in the ferrosilicon retail market was dull, traders lacked confidence in the market outlook, and the transactions were not well followed. Regarding 75 # ferrosilicon, the downstream production reduction of magnesium metal market increased, and the consumption of ferrosilicon is weak.
In terms of relevant analysis, it is believed that the current market inventory is still too large, and inventory consumption will take time. Recently, the output of blast furnace and electric furnace steel plants has been further released, and the supply-side pressure is higher. However, external favorable factors emerged, and infrastructure and downstream re-stimulation stimulated, and the market may gradually improve. In the short term, prices in the steel market may be steadily lowered.
The magnesium market has learned from related knowledge that with the continuous decline in the price of magnesium in the early period and the general loss of magnesium manufacturers, the production reduction of the factory has gradually become apparent in recent days, so the magnesium price has stabilized. It is understood that the current 99.9% magnesium ingot Fugu factory prices are relatively concentrated in the vicinity of 12,900 yuan / ton including tax. In the short-term, it is expected that the operation of the magnesium market will be improved under the situation of supply and demand tending to be balanced. In the short term, it will be mainly stable.
In terms of the futures market, today's main ferrosilicon futures contract contracted and fell back in 2009. After opening slightly higher in early trading, it rebounded sharply due to the large rise of silicon-manganese alloy. In the afternoon, it went down all the way, oscillating around the daily average online and offline throughout the day. The highest in the session was 5578 points and the lowest was 5486 points. The trading volume increased significantly compared to the previous trading day, and the open interest decreased slightly compared to the previous trading day.
3. Future market forecast
In the short term, SunSirs ferrosilicon analysts predict that the price of ferrosilicon will fall.
If you have any questions, please feel free to contact SunSirs with support@sunsirs.com.
Agricultural & sideline products