SunSirs: The price of manganese ore continued to rise, and the price of Silicomanganese increased accordingly
April 20 2020 12:32:40&nbsp&nbsp&nbsp&nbsp&nbspSunSirs (Molly)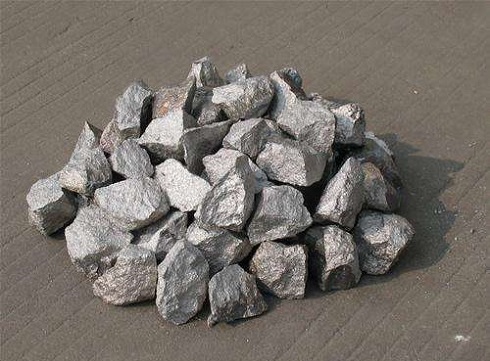 1. Price trend
According to SunSirs price monitoring, the market for silicon-manganese alloys has risen this week, which is about 200 yuan / ton higher than last week. At present, the specifications of manganese silicon in Ningxia are FeMN68Si18, and the ex-factory price is about 6900 yuan / ton.、
This week, the manganese market fluctuated significantly due to the news, and it was also difficult for spot market participants to operate. The spot price of manganese silicon remains high. Due to the increase in mineral prices, the later production costs of manganese silicon manufacturers have increased, making it difficult for manufacturers to accept low prices. At present, the low price in the market is still a low-cost production resource in the early stage, and the support of manganese ore for the price of manganese and silicon has gradually strengthened.
Due to the prolonged closure of South Africa 's ports, the acceptance of alloy plants under production pressure has changed for high market quotes, but cautious purchases have a stronger wait-and-see sentiment. In view of the strong market upward trend, alloy plants are also looking for suitable opportunities to purchase .
2. Analysis of influencing factors
Nangang silicon manganese bidding breakthrough "7000"
In April 2020, the bidding price of silicon silicon manganese of Nangang was 7,060 yuan / ton, and the bidding volume was 6,000 tons.
Many industry insiders said that the silicon manganese bidding price for a large northern steel mill in April last week was 6700 yuan / ton (including tax acceptance to the factory price). This price is not in line with the expected price and is lower than the market spot price. The bidding and pricing of large steel mills in April is more in line with market conditions.
Manganese ore transaction prices continued to rise
Since this week, the manganese ore market has been represented by Tianjin Port. The transaction prices have been increasing. The Qinzhou Port has followed up small steps, but the market transaction activity is low. The upward trend of manganese ore remains unchanged, with a strong willingness to rise. At present, the downstream alloy manufacturers still have difficulty in accepting the spot price of manganese ore. In a state of pricelessness, there is insufficient downstream support.
Although some mining in South Africa has resumed recently, it is still too early to return to normal, and the way of operation will be different from the past. In response to reports that mining production returned to normal after April 16, the South African Minerals Council MCSA stated that it depends on the measures taken by the government after the current epidemic blockade period, and also depends on the overall economic situation. Recently, MCSA, DMER and the union are Consultation, study and formulate the implementation of safe production methods under the Covid-19 epidemic prevention and control measures.
At present, the domestic Mn45% Australian block northern port price is 54-56 yuan / ton degree, the southern port 50-52 yuan / ton degree; 46% Australian seed northern port 52-54 yuan / ton degree, southern port 49-50 yuan / ton Degree; 43% Australian Seed North Port 50-52 yuan / ton degree, South Port 47-48 yuan / ton degree; 45% Gabon Block North Port 52-54 yuan / ton degree, South Port 48-50 yuan / ton degree; 37% South Africa's semi-carbonated northern port is 52-53 yuan / ton degree, and the southern port is 52-53 yuan / ton degree.
In terms of manganese ore outsourcing, only Kang Mi Lao has quoted a quotation for China in May, while South Africa may not offer an offer to China. It will be sent to the March-April shipping schedule before transportation resumes. Skip the May and make a June offer In addition, some mines in South Africa have resumed mining operations on a small scale, and difficulties in further restoration are also numerous.
3. Future market forecast
Overall, the current upstream support for silicon manganese prices is strong, and prices are active, but high price transactions are not much. At present, the spot inventory of some alloy plants is relatively high, and the relatively low-cost spot produced by low-priced mines is still there. In the case of slow market supply, SunSirs analysts believe that the spot price of manganese silicon may rise slowly.
If you have any questions, please feel free to contact SunSirs with support@sunsirs.com.
Agricultural & sideline products