SunSirs: Energy, Black Energy Market is Stronger, Coke Market or Wide Fluctuation
February 21 2020 10:24:46&nbsp&nbsp&nbsp&nbsp&nbspSunSirs (Selena)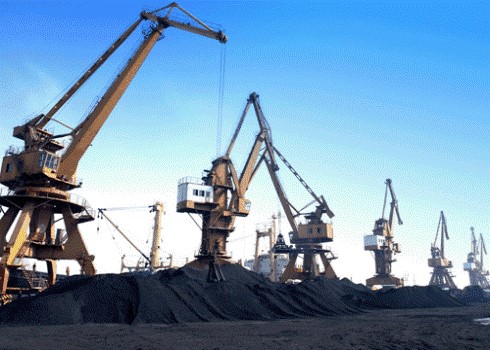 Futures: Coke rose on Thursday in shock, closing at 1,875 (up 33), adding more than 3,000 positions and increasing trading volume. With the improvement of transportation environment and the resumption of production and work of upstream coal enterprises, the supply end is gradually relaxed; the steel inventory of downstream steel plants continues to increase, with plans to continue to reduce production and limit production, and the coke pan increases with the increase of ore screw. In case of short-term or strong fluctuation, pay attention to market expectation and change of supply and demand rhythm, and prevent centralized increase and decrease of funds.
Spot: the coke market is temporarily stable, and the quotation of quasi first-class metallurgical coke is 1,910 RMB/ ton (down 10) from Rizhao Port, 1,800 RMB/ ton from Shanxi and 1,960 RMB/ ton from Tangshan. In the aspect of coke enterprises, the scope of coal mines at the upstream supply end is expanded, and the recovery rate is more than 70%. In addition, the transportation environment is improved, and some coke enterprises with large production restriction in the early stage have already increased production, but the tight supply of some kinds of coal still restricts the production of coke enterprises. For steel mills, the forced reduction of production due to unsalable finished products and intensified inventory pressure is still increasing. Although the arrival of raw materials has improved, the purchasing strength is limited, and the coke spot operation is short-term or stable.
Strategy analysis: under the current economic pressure, the government strengthened macro-control, increased counter cyclical regulation, loose policies to stabilize the market. The epidemic prevention and control measures have restrained the flow of personnel. In the near future, China has guided the orderly resumption of production, increased macro policies such as loose monetary policy and stable investment in infrastructure. The pace of resumption of production of upstream coal mines has been accelerated, and the situation of tight coke supply has been gradually improved. Some of the early production reduction enterprises have already increased their production. Due to the impact of inventory pressure, unsalable finished products and cash flow, the downstream steel plants have more passive production reduction, and the demand for raw materials is expected to further shrink.
If you have any questions, please feel free to contact SunSirs with support@sunsirs.com .
Agricultural & sideline products