SunSirs: Trans-provincial transportation is not smooth, this week's siliconmanganese market fell slightly
February 18 2020 08:00:55&nbsp&nbsp&nbsp&nbsp&nbspSunSirs (Molly)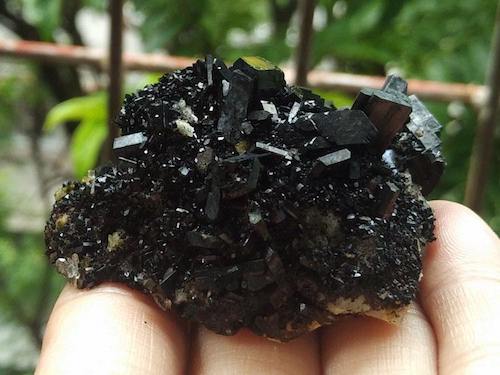 1. Price Trend
According to SunSirs price monitoring, the market price of silicon-manganese alloy dropped slightly this week, down 100 yuan / ton from last week. At present, the manganese-silicon Ningxia region has a specification of FeMN68Si18, and the ex-factory price is about 6600 yuan / ton.
The silicon manganese market has basically settled on the steel market, and the market direction is clear. Just as the enquiry and purchase atmosphere is relatively active, but affected by the epidemic situation, the transportation is not smooth, and the actual transaction situation is not optimistic. Some companies are more enthusiastic in shipping, and the price of manganese and silicon is gradually Back to rationality, factory quotes were slightly reduced.
2. Analysis of influencing factors
Manganese silicon steel prices continue to rise in February
As of now, the tendering of steel mills in February has been almost the same, and the bidding price is basically 7100-7200 yuan / ton to the plant. Some East China steel mills have low stocks, and steel mills have successively carried out tendering and procurement. It is understood that due to a reduction in production at a steel plant in South China, the inventory of manganese and silicon is sufficient. In view of the current high price of manganese and silicon, transportation is blocked, and there is no bidding for procurement, which is expected to be almost in the short term.
Southern resumed production delayed postponed
It is understood that during the Spring Festival, the operating rate of the silicon and manganese market in Guangxi dropped. Except for large plants to maintain production, most small and medium plants stopped production or cut production. After the Spring Festival, affected by the epidemic, transportation was not smooth, and manufacturers had difficulty in transporting raw materials and products.
On the one hand, the supply of ore raw materials is in short supply, and some manufacturers are forced to suspend production due to insufficient stocking. However, due to the need for supply, the transportation has improved slightly in the past two days. A small amount of ore was purchased. Because there are fewer vehicles and the freight is higher than usual, the stocking of raw materials is temporarily satisfied Production demand, manufacturers continue to produce.
On the other hand, due to the inability of workers to get out, some silicon-manganese plants have fewer processing blocks and more are natural blocks. Stimulated by these two factors, some silicon-manganese plants implemented reduced load production and reduced output, and the tender orders for steel mills in February also relatively decreased.
Manganese ore quotations steadily rise
Although most factories indicated that manganese ore and other materials are insufficient, poor transportation is still an important factor that causes the current transaction situation to be relatively general. In this case, the manganese ore market continues to run smoothly without major fluctuations.
Comillac's Mn44% Gabon block in March 2020 was US $ 4.65 / tonne, an increase of US $ 0.35 / tonne from February. Mn43% Gabonese seeds US $ 4.35 / tonne, up US $ 0.35 / tonne from February
3. Market outlook
At present, the shortage of raw materials for silicomanganese still exists. Some manufacturers have plans to adjust their production plans. However, it is understood that the supply of raw materials from large factories can be supported temporarily, and overseas manganese ore prices have been raised. It is firm, but the market's acceptance of high prices has declined, and rationality has returned to the previous period. SunSirs analysis believes that short-term silicon-manganese will maintain stable operation.
If you have any questions, please feel free to contact SunSirs with marketing@sunsirs.com.
Agricultural & sideline products