SunSirs: Rubber, The Demand of Natural Rubber Plummeting
February 05 2020 10:55:41&nbsp&nbsp&nbsp&nbsp&nbspSunSirs (Daisy)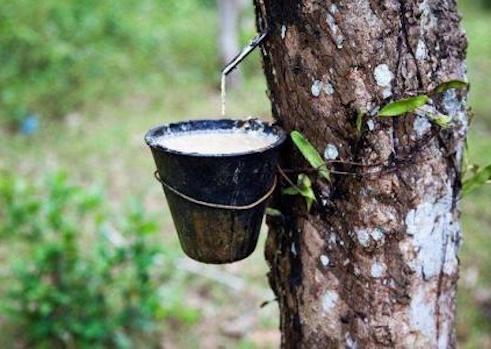 On February 3, the domestic futures exchange opened trading, with a large area of green. For natural rubber, the main contract closed at 11145 in 2005, down 1105, down 9.02%, and the inventory on that day was 236760 tons, up 600 tons. For rubber 20, the contract closed at 9350, down 930, down 9.05%, and the inventory on that day was 20463 tons, up 1008 tons.
Spot aspect, around China's New Year, natural rubber continued to be weak with light transactions. Affected by 2019-nCoV, the National New Year holiday was extended, and downstream enterprises started work late, with little demand.
The main quotation of Baodao / Guangken whole milk in Shanghai was 10950 RMB / ton and that of Qingdao was 10950 RMB / ton in 2018. The main quotation of Sinochem / Wuzhishan whole milk in Qingdao was 10950 RMB / ton in 2018. The main quotation of Baodao Tianjin was 10950 RMB / ton in 2018.
In terms of rubber production, at present, the domestic production area is in the cut-off period. The rubber producing countries in Southeast Asia are affected by drought, end up in less increase on raw rubber's production amount.
On the other hand, the upstream of rubber is not significantly affected by 2019-nCoV. The overall supply continues to be as weak as before China's New Year.
It is reported that during the China's New Year holiday, the external price of natural rubber fell sharply, and the closing price of RSS3 on the 31st was 7.3% lower than that on the 23rd. In Thailand, the price of glue was still around 40 baht, and the exchange rate of baht/RMB was devalued to a large extent. However, the exchange rate did not have a significant impact on the import cost.
In terms of demand, the downstream enterprises of natural rubber were delayed returning to work due to the impact of 2019-nCoV. And the start-up of tire enterprises was generally after February 10. At present, there is a large obstruction for bulk goods transportion as the prevention measure of 2019-nCoV. Meanwhile, the short-term demand for spot rubber significantly reduced compared with that of previous years. At present, there are strong worries about the Marco economy, and the price pressure is inevitable.
In the future, as far as the current situation is concerned, the output of natural rubber has not increased in a large amount, which is good news. On the other hand, the weak downstream demand is the biggest bearish news. Combined with the particularity of the current situation, the market will remain bearish in the short term.
When the epidemic is over and the demand situation is improved, the enterprises will resume work and logistics will recover. Then they will face a strong procurement from the downstream. Pay close attention to the epidemic control and the resumption of work.
If you have any questions, please feel free to contact SunSirs with support@sunsirs.com.
Agricultural & sideline products