SunSirs: Price of Cobalt in the International Market Skyrocketed, it Rose Vigorously in China
February 03 2020 09:31:03&nbsp&nbsp&nbsp&nbsp&nbspSunSirs (Linda)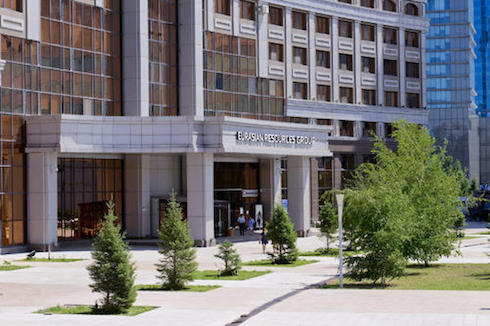 1. Trend analysis
According to the data monitoring of SunSirs, the price of cobalt rose in January, the market of cobalt recovered, and the price of cobalt rose. As of January 31, the price of cobalt was 274,833.34RMB/ton, up 3.13% from the average price of 266,500RMB/ton at the beginning of the month.
2. Market analysis
LME cobalt price
In January, the LME market cobalt price fluctuated and remained stable, but from the end of January, the cobalt price rose steadily, and the future cobalt market was good.
MB cobalt price (Unit: USD/pound)
It can be seen from the table that the cobalt price of MB rose sharply in January and the market of cobalt rose. The international cobalt price has increased substantially, the domestic cobalt market is good, and the driving force for the rise of cobalt price has increased.
ERG plans to suspend production at its Zambia copper and cobalt refinery
Joseph Chewe, chairman of the Zambian miners' Union, said on January 22 that the mining enterprise Eurasian Resources Group (ERG) plans to suspend the production of its Chambishi metals copper and cobalt refinery in Zambia for maintenance and repair. The reason for the shutdown is that it is difficult for the refinery to find raw materials. ERG did not immediately comment on the news. The capacity of Chambishi metals refinery is 6,800 tons/year. The shutdown of refining cobalt plant will greatly affect the supply of metal cobalt. In the future, the supply of cobalt will be weakened, the market of cobalt will be good, and the driving force of cobalt price rise will be increased.
3. Future prospects
Data analysts of SunSirs believes that the sharp rise of international cobalt price in January is good for the domestic cobalt market, with the support of the domestic cobalt price, and the domestic cobalt price has a strong momentum. ERG announced the shutdown of cobalt refineries, which is a further good stimulus to cobalt price. After the shutdown of Glencore cobalt, the shutdown of cobalt refineries indicates that the supply of cobalt market will be greatly reduced in the future. However, in the market where the decline of cobalt market demand is not significant, the rise of cobalt price is inevitable, and the momentum of future cobalt price rise is sufficient. Generally speaking, the future cobalt market is good, and the cobalt price is full of momentum.
Related listed companies: Huayou cobalt (603799), Hanrui cobalt (300618), Luoyang molybdenum (603993).
If you have any questions, please feel free to contact SunSirs with support@sunsirs.com.
Agricultural & sideline products