SunSirs: steel price rose 650 in January, can manganese silicon market take the opportunity to rise back?
January 06 2020 13:24:25&nbsp&nbsp&nbsp&nbsp&nbspSunSirs (Molly)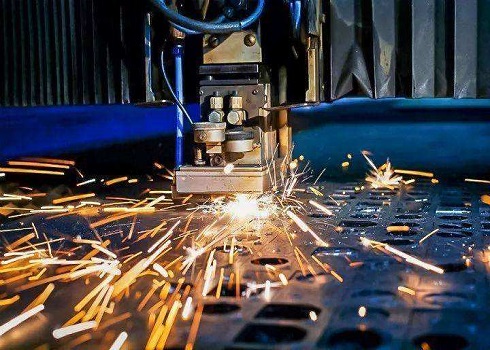 1. Price Trends
According to the price monitoring of SunSirs, the silicon manganese alloy market rose slightly this week, up about $14.36 -$28.72/ ton compared with last week. Currently, in Ningxia, the factory price of femn68si18 manganese silicon is about $890.09/ ton.
With the coming of the New Year, the domestic manganese silicon market is in strong operation, and the steel bidding price is higher than that of last month. At present, the market confidence is high, low-cost resources are not much, and the overall market inquiry and purchase atmosphere is obviously improved. Analysts of SunSirs think that manganese silicon may rise further in the short term.
2. Analysis of influencing factors
Silicomanganese prices rose by 650 yuan/ton in January
The tender price of manganese-silicon alloy for HBIS in January was finally settled at $947.51/ ton, an increase of 200 yuan/ton over the first round of inquiry and an increase of $93.32/ ton over December. The purchase volume was 26,600 tons, an increase of 600 tons over December.
Fujian Sanming Steel released the bidding price of silicon-manganese alloy in January, which was $950.38/ton for semi-acceptance and semi-cash, an increase of $89.01 / ton compared with last month, and the purchase quantity was 17,000 tons.
The purchase price of silicomanganese 6517 by Guangxi Liuzhou iron & steel co. Ltd. was $961.87/ ton in January, up $86.14 / ton from the previous month.
Zhuhai Yuefeng silicomanganese 6517, January purchase price $947.51/ ton, purchase volume 7,500 tons.
Silicomanganese enterprise' spot is not much
Now Inner Mongolia is generally in the state of no goods, Ningxia has a little spot. In the south, negative inventories are even more pronounced, with most factory orders now booked through the middle or even the end of the month.
According to statistics, there were 121 production enterprises in silicon-manganese producing areas in December, and the comprehensive operating rate was 58.37% in December, 2.95% lower than in November. The operating rate in Inner Mongolia was 74.1 %, Ningxia was 62.1 %, Guangxi was 52.9 % and Yunnan was 27.7 %. China's production capacity in December was 1,484,698 tons, or 866,600 tons, down 11,900 tons from November. Inner Mongolia produced 335,000 tons, Ningxia 186,000 tons, Guangxi 164,000 tons, Guizhou 67,000 tons and Yunnan 16,000 tons.
It is understood that in Guangxi, most of the manufacturers who plan to stop their furnaces and production at the end of December 2019 have basically started to stop their furnaces for maintenance or production, and they will stop their furnaces from 31st to 1st. Some manufacturers will stop their furnaces on 2nd. Stop furnace or plan to stop furnace manufacturers currently basically no stock, also do not quote. More production is silicomanganese 6014 manufacturers, a small number of silicomanganese 6517 manufacturers planned to stop furnace maintenance.
Supported by multiple positive information, such as good operation of si-mn alloy market, overall increase in the price of foreign bids, significant improvement in the purchasing atmosphere of inquiries and a lack of negotiable goods in ports, the willingness of miners to raise prices has also been significantly enhanced recently. Data show: today Tianjin port manganese ore Australia block quoted $6.03/ton, semi-carbonic acid $5.46/ton, Gabon block $5.46 /ton; Qinzhou port main Australia block quoted $6.03/ton (↑1), semi-carbonic acid 40-41 yuan/ton (↑1), Gabon block $6.23/ton.
UMK introduced the shipment price of South African block of manganese ore to China in February was $4.4 /ton, the price increased $0.5/ton month-on-month, and the transaction price increased $0.7/ton month-on-month.
In February 2020, Eramet Comilog announced its quotation for manganese ore futures, among which Mn44.5%Fe < 5% Gabon manganese ore (block ore) was quoted at us $4.3 / ton (CIF, main port of China); Mn43%Fe < 5% Gabon manganese ore (seed ore) is quoted at us $4.0 / ton (CIF, main port of China), the price has increased compared to January.
Electricity prices in Inner Mongolia have been raised
In addition to winter rain and snow weather caused by the increase in transport costs, raw manganese prices are also strong. Also, depended on the market news, Inner Mongolia region electricity prices will rise 1-2 cents.
3. After-Market Forecast
In summary, the coming of the New Year, the domestic manganese silicon market strong operation, steel bid prices rose more than last month, the current market confidence is high, low price resources are not much, the overall market inquiry purchasing atmosphere has improved significantly, SunSirs analysis that manganese silicon in the short term or can further rebound.
If you have any questions, please feel free to contact SunSirs with support@sunsirs.com.
Agricultural & sideline products