SunSirs: The price of Silicomanganese has been falling all the way in 2019, but will it rebound strongly in 2020?
December 26 2019 16:05:27&nbsp&nbsp&nbsp&nbsp&nbspSunSirs (Molly)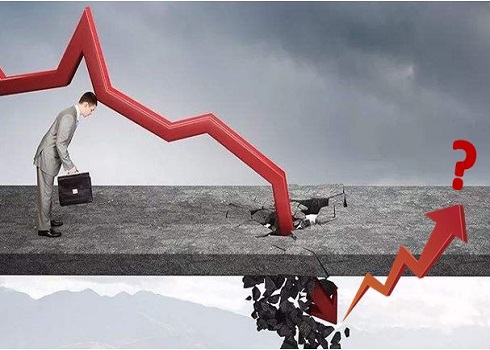 1. Analysis of silicomanganese market in 2019
The market price of silicomanganese 6517# showed a downward trend in 2019 after a strong rise in the second half of 2018. In the second half of 2019, manganese-silicon was almost the weakest member of the black family, with prices falling for nearly five months without a rebound. The price of silicomanganese has dropped from an average of $1100.5 / ton at the beginning of January to $857.54 / ton at the end of December, a decline of 22.08%.
In 2019, the silicomanganese market can be divided into five stages of decline, starting in early January, early April, early July and early November. Since December 2018, the spot price of silicomanganese has continued to decline, reaching the cost line of manufacturers, and some manufacturers even reported losses.
In January and February, the operating rate and output of the main producing area of silicomanganese were relatively low; the supply and demand did not change too much, and the price of silicomanganese fluctuated within a small range. Power rationing begins in Inner Mongolia; Ningxia pingluo county and shizuishan region has been reported to close to go through the monitoring, then the price of silicomanganese in March appeared temporary rise.
Since April, the impact of the new tax rate has reduced the increase in purchasing prices at steel mills, leaving little room for trade operations, so demand is modest. Superimposed futures price shock down, Inner Mongolia power limit event not finished, as well as raw material manganese ore market continued to weaken, the spot price of silicomanganese into negative consolidation state.
In May and June, the explosion of downstream rebar production led to a rapid increase in demand for silicomanganese alloys in a short period of time, resulting in shortages in some areas. The price increased markedly. Profits at silicomanganese companies hit their highest levels in recent years again in May and June, spurring all the built capacity that was waiting to come on stream.
Since July, due to the continuous input of new capacity, the market inventory is high. However, the market demand is generally, because some factories capital under pressure, Hebei environmental steel production limit, futures disk prices fall, and raw material manganese ore prices weaken and other factors, plus steel mills lower prices, silicomanganese prices all the way down to the cost line.
Starting in November, due to a half-year decline in silicomanganese prices and high inventories, large domestic companies began to jointly reduce production. At the same time, the price of raw material manganese ore stable in high, silicomanganese market began to shock up.
2. Output, import volume and operating rate of silicomanganese
From January to November in 2019, the country produced 9,546,300 tons of silicomanganese, an increase of 1.04 million tons or 12.22 percent over 2018. Production in the first 11 months of 2019 has already exceeded the annual level of 2018, which is expected to be 11 million tons. The increase of silicomanganese production mainly comes from Inner Mongolia, Guangxi and other provinces. Since 2018, the profits of silicomanganese have been good, so some new production capacity has been put into operation, and some old production capacity has been gradually restarted, resulting in a substantial increase in supply capacity. In 2020, there will still be new production capacity, and silicomanganese production will remain high, with annual output likely to be between 11 million and 11.5 million tons.
In 2019, from January to October, imports of manganese and silicon were 14,400 tons, down 12,300 tons, or 46.07%, compared with 2018. Exports of manganese silicon were 4,200 tons, an increase of 11,100 tons, or 35.48 percent, compared with 2018.
From the perspective of different regions, Inner Mongolia has maintained a monthly output of more than 300,000 tons since the beginning of this year, while more new production capacity has been put into operation since October 2018. The production of manganese-silicon alloy in Inner Mongolia this year has been affected by environmental inspection factors to almost zero, and the release of production capacity has been increasing.
Similar to Inner Mongolia, the monthly output of Guangxi was basically less than 100,000 tons in 2018, while the monthly output of 2019 increased gradually, reaching nearly 200,000 tons by October, almost doubling.
Ningxia region, although in the negative growth of production capacity, but the output of the month also has a year-on-year growth.
From the perspective of the main body of enterprises in the silicomanganese industry, there are more than 200 enterprises in the industry, with small average capacity. The industry is still in a capacity expansion cycle. 2020 will be a year of accelerating industry consolidation and reshuffling capacity concentration.
According to the online statistics of China ferroalloy, in December 2018, silicomanganese alloy had 164 manufacturers and 334 ore furnaces nationwide, with an average operating rate of 28.27%. By October 2019, China had 132 manufacturers of silicomanganese alloy and 356 ore furnaces, with an average operating rate of 32.02%. Manganese-silicon alloy manufacturers fell by 32 compared with the end of last year, but the number of ore furnaces increased by 22.
In Inner Mongolia, which is relatively close to Tianjin port, the procurement and transportation cost of manganese ore has a big advantage, and the local electricity price cost is relatively cheap, so the silicomanganese enterprise has a big cost advantage in setting up factories in Inner Mongolia.
Guangxi, the biggest growth point of production capacity this year, is located in the southwest and has the advantage of Qinzhou port. The manganese imports are mainly concentrated in Tianjin port and Qinzhou port, and the electricity price in Guangxi is relatively low, so the cost advantage of setting up factories in Guangxi province is also relatively obvious.
Ningxia, once a major production area, saw a net reduction in production capacity. The purchasing cost of manganese mines in Ningxia is relatively high, and the electricity price advantage is not obvious. Moreover, after years of cutting capacity and environmental protection emission inspection, most of the remaining environmental protection equipment and emissions of enterprises in production meet the government's requirements, and there is not much new capacity to put into production, so the operating rate in Ningxia remains low.
3. Upstream manganese continues to weaken
Silicomanganese production cost mainly comes from manganese ore and electricity price. Electricity price change is small, belong to rigid cost, and manganese ore price accounts for more than 50%, so the manganese ore price fluctuation has a greater marginal impact on the production cost of silicomanganese alloy. China belongs to the country of barren manganese ore. The manganese ore reserve is less and the grade is lower. As a result, most production is procured through imports of manganese ore. The main importers of manganese are Australia and South Africa. But since last year, imports country has increased, such as Malaysia, Gabon and other countries, and the rest of the country except Australia manganese ore grade is relatively low. In 2018, China's manganese ore import volume increased significantly, among which a considerable part is the low grade manganese ore of this part of importing countries.
In 2019, the price of mn46% Australia block in Tianjin port dropped from the peak of $8.58/ton in January to the bottom of $4.72/ton in November, a decline of 45%.
In 2018, the production of silicomanganese alloy began to increase gradually, and the demand for manganese ore surged. Therefore, the import of manganese ore continued to increase last year and continued to rise until 2019. By October, the cumulative import of manganese ore in China totaled 24.43 million tons, up 27.9% year on year. That compares with 27.63 million tons in 2018 and 21.26 million tons in 2017. High demand stimulates the high growth of manganese ore imports, but when there is surplus on the demand side, there is also surplus of raw materials.
In 2020, the price of manganese ore will still be dominated by the demand side. The supply of manganese ore is relatively loose. From the low to high cost of foreign manganese ore, it will be Australian ore, Gabon ore, South Africa ore, Brazil ore and non-mainstream ore. Manganese ore prices continue to fall, will lead to the withdrawal of high cost of non-mainstream minerals, but the production capacity withdrawal of the time cycle is relatively long, before manganese ore production decline, manganese ore prices are still difficult to rebound significantly, next year's silicon manganese cost center will move down.
4. Bidding price and procurement volume of si-mn 6517# of HBIS in 2019
China's ferroalloy industry has long been characterized by "many", "scattered" and "chaotic". The number of production enterprises is large, but the overall scale is small. The top three have a market share of less than 10 %. In the sales pricing of the silicon-manganese industry, most enterprises look at the bidding price of steel enterprises, and the bidding price of HBIS plays an important reference role in the purchase price of its surrounding steel mills. As can be seen from figure 1-2, the bidding prices of HBIS silicomanganese have three highs in January and July respectively, which are basically consistent with the price trend of silicomanganese, which is a sign that the price trend of silicomanganese products is heavily dependent on the performance of the downstream steel industry.
5. Prospect of silicomanganese industry in 2020
For silicomanganese, after a long decline, there is hope for a rebound in the short term.
On the production side, some enterprises are ready to take this opportunity to stop production for a short overhaul after the high profit turns negative.
On the demand side, the winter storage of raw materials is an unavoidable problem for steel mills. Demand released in a short time is expected to have an impact on limited inventories. It is expected that in the first quarter of next year, after passing through the end of the fund collection pressure of all parties, with the reduction of production and destocking, the price of manganese silicon is expected to see a periodic rebound.
But the decline in silicomanganese production is still not enough to hedge against falling demand. Alloy industry bargaining power is also weaker than the downstream steel mills. In 2020, with relatively abundant supply and the profits of downstream steel mills being compressed, the profit margins of silicomanganese may face further compression. The price center will move further down, the alloy industry or return to the normal low profit state. The whole industry may face a reshuffle. The withdrawal of production from high-cost capacity could provide some support to prices.
If you have any questions, please feel free to contact SunSirs with support@sunsirs.com.
Agricultural & sideline products