SunSirs: The Price of Wastepaper and Corrugated Paper Runs Counter to Each Other and May Go Up again in the Short Term
April 14 2021 11:28:10&nbsp&nbsp&nbsp&nbsp&nbspSunSirs (Selena)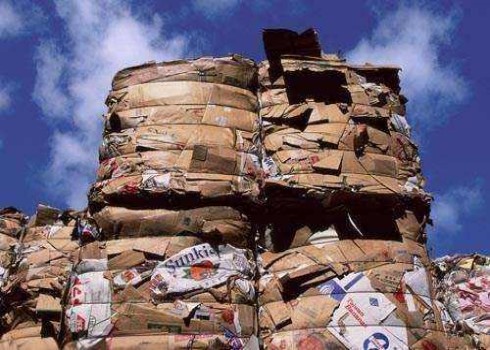 Compared with the price of wastepaper in the early April, the average price of wastepaper increased to 222.72 RMB/ ton. On April 9, the average price of 140g corrugated base paper was 3,500 RMB/ ton, down 75 RMB/ ton compared with the average price of 140g corrugated base paper at the beginning of the month (April 1, the average price of 140g corrugated base paper was 3,575 RMB/ ton), down by 2.1%.
By observing the market changes, the domestic wastepaper price decreased significantly in late March. Affected by the off-season market, the sales volume of finished paper was general, and the willingness of paper mills to purchase domestic wastepaper decreased. Until April 2, the price was still in a weak state. Then, after the end of the Qingming Festival, the domestic wastepaper market ushered in a rapid large-scale rise. At first, it was mainly concentrated in Jiangsu, Shandong, Fujian, Dongguan and other places, with a price rise of 20-100 RMB/ ton, and then the northeast, North China and South China began to rise. Due to the price increase of some paper enterprises, the recycling price of packaging station also has a callback, but most of them maintain a wait-and-see attitude towards the market. Until April 9, the price of wastepaper still increased slightly.
In terms of corrugated base paper price, it has been showing a downward trend since mid March, and the downward trend continued until early April. Last week, the price of corrugated paper did not rise because of the sharp rise of waste paper. At present, the market is affected by the off-season. Although the trading of finished paper has improved slightly, the overall performance is still relatively general. But recently, with the end of nine dragon paper's promotional activities, corrugated paper prices may usher in new changes. At present, the rising price of corrugated paper mainly exists in North China, especially in Hebei Province. This may be due to the shutdown of the furnace, which leads to the local paper enterprises limit production and reduce the supply of base paper.
SunSirs analysts believe that the current arrival of paper enterprises has not yet fully recovered, in the scale of paper enterprises under the guidance of the market is still bullish atmosphere. In terms of corrugated paper, the terminal demand in April is still slightly average, and there is not much upward momentum in this aspect. Measures such as shutdown maintenance and raising the national waste paper price may be beneficial. It is expected that the short-term wastepaper price may continue to make up for the rising state, and the corrugated paper price may have the opportunity to return to the upward trend in China.
If you have any questions, please feel free to contact SunSirs with support@sunsirs.com.
Agricultural & sideline products