SunSirs: China's Copper Prices Pulled back Slightly Last Week (3.22-3.26)
March 30 2021 09:27:02&nbsp&nbsp&nbsp&nbsp&nbspSunSirs (Linda)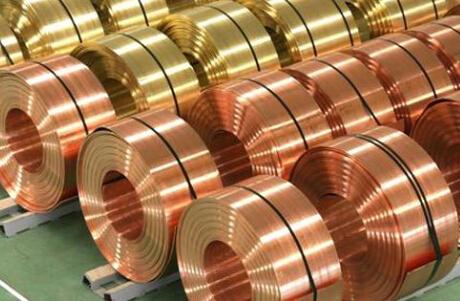 Copper prices fell slightly last week. As of the end of the week, spot copper prices were 65,673.33 yuan/ton, down 1.82% from 66888.33 yuan/ton at the beginning of the week, up 13.32% from the beginning of the year, and up 68.55% year-on-year. The LME March copper futures fell last week. The market opened at $9020 at the beginning of the week, and the price fell after the opening, and finally closed at $8702. The main force of Shanghai copper fell last week. The quotation opened at 66510 yuan on Monday. After the opening, the price fell to 64,930 yuan at the lowest, and finally closed at 66,170 yuan. Last week, the price increased by 130 yuan, an increase of 0.13%.
Affected by the continued rise of the U.S. dollar, the overall weak base metals have suppressed copper prices. Recently, copper prices have fluctuated at a high level, domestic inventories have accumulated, and industry drivers have weakened. At present, domestic currency is loose and aggregate demand has increased. After April, the cable demand from infrastructure and real estate will gradually pick up, and the supply side takes into account the low price ratio and concentrated refinery maintenance in the second quarter, the increase in refined copper supply is limited, and the expectation of gradual destocking remains unchanged. Generally speaking, downstream investment demand is weak, and consumer demand performance is acceptable. It is expected that copper prices will remain high and fluctuate mainly in the short term.
Related listed companies: Jiangxi Copper (600362), Tongling Nonferrous Metals (000630), Yunnan Copper (000878).
If you have any questions, please feel free to contact SunSirs with support@sunsirs.com.
Agricultural & sideline products