SunSirs: China's Cotton Fell from a High Level, Spot Price Fell below 16,000 yuan/ton
March 12 2021 09:26:42&nbsp&nbsp&nbsp&nbsp&nbspSunSirs (Linda)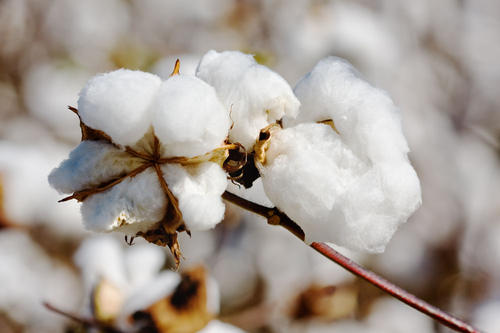 On March 1, the average price of China's lint spot market was 16,576 yuan/ton, and on March 11, the average price of China's lint spot market was 15,850 yuan/ton, down 4.38%. Entering March, the cotton market changed to a good one in February, and now the futures market has entered a continuous decline. The delivery of China's seed cotton has come to an end, and the acquisition boom has cooled. The 2020/2021 new crop cotton has basically been delivered. At present, there are basically seedless cotton stocks in northern Xinjiang, and there are still a few seed cotton stocks in southern Xinjiang.
Internationally, in the USDA March supply and demand report, US cotton production and year-end inventories were lowered. US cotton prices fell sharply, and ICE cotton fell by more than 4%. Since the beginning of this month, Zheng Mian's market has fallen from a high of 16,540 yuan/ton to 15,600 yuan/ton. From a long-term perspective, Zheng Mian's recent decline is expected to slow down or show a volatile trend.
Downstream: Spinning companies still have profits, but the speed of receiving goods has slowed down. The decline in futures prices in the past half month has made textile companies wait-and-see sentiment gradually increased, and yarn companies have begun to adjust prices. Relevant data show that in January 2021, grey cloth inventory was 14.94 days, and yarn inventory was 9.21 days, both of which were down from the previous month. The textile industry began to pick up in October last year, and textile enterprises took orders until April this year. Production profits are high, and there is still a demand for replenishing cotton stocks.
SunSirs analysts believe that the current textile enterprises have sufficient orders, the operating rate continues to rise, the peak demand season in spring and summer, and my country's textile and apparel export data from January to February 2021 remain bright, which is good for the cotton market. From a long-term point of view, focusing on futures trends, cotton prices may fluctuate in the future.
If you have any questions, please feel free to contact SunSirs with support@sunsirs.com.
Agricultural & sideline products