SunSirs: Favorable Crude Oil Drives China Domestic Oil Products Soaring
March 09 2021 10:56:08&nbsp&nbsp&nbsp&nbsp&nbspSunSirs (Selena)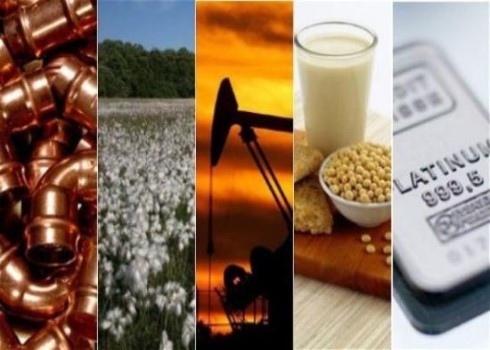 Recently, there are good news on the international crude oil market, and the oil price has turned from falling to rising. Affected by this, the domestic oil product price has been soaring recently. According to the monitoring data of SunSirs, the price of gasoline on March 8 was 7,015 yuan / ton, up 5.22% in the past three working days; the price of diesel on March 8 was 5,820 yuan / ton, up 6.16% in the past three working days.
The results of the OPEC+ meeting finally came to fruition, and the organization agreed to extend the oil production reduction to April. Saudi Arabia, OPEC leader, said it would extend the plan of voluntarily reducing production by 1 million Barrels/ day and decide when to phase out the reduction in the next few months. In addition, Russia and Kazakhstan were allowed to increase production by 130,000 Barrels/ day and 20,000 Barrels/ day respectively. The results of the meeting exceeded market expectations and pushed the oil price up to the highest level in more than a year. At the same time, on the evening of March 7, Yemeni Husser forces launched eight ballistic missiles and 14 UAVs into Riyadh, the capital of Saudi Arabia, and several areas in the East and south to launch attacks on oil and military facilities in Saudi Arabia. The international crude oil market was stimulated by double positive factors, and the international oil price soared. In the past three days, the price of WTI and Brent crude oil soared by more than 10%.
In terms of gasoline demand, the market demand returned to the level before the festival, and the "eight consecutive rises" of refined oil price adjustment were implemented. The market was bullish, and the demand for terminal replenishment and hoarding increased. In terms of diesel, the demand for diesel in engineering, infrastructure, transportation and other industries has recovered to a high level, and the demand for diesel terminal has strong support.
As of March 5, the average operating load of daily pressure relief device was about 74%, and the supply of domestic refined oil market remained high.
SunSirs oil product analyst believes that after the sharp rise of international crude oil price, it will digest the favorable market, international oil price may return, and domestic product oil demand side lacks favorable stimulation. It is expected that product oil price in China will follow the trend of crude oil price in the near future.
If you have any questions, please feel free to contact SunSirs with support@sunsirs.com.
Agricultural & sideline products