Zhengzhou White Granulated Sugar Futures Prices Rose Slightly, with Strong Support below
February 02 2021 08:43:50&nbsp&nbsp&nbsp&nbsp&nbspRuida Futures (Linda)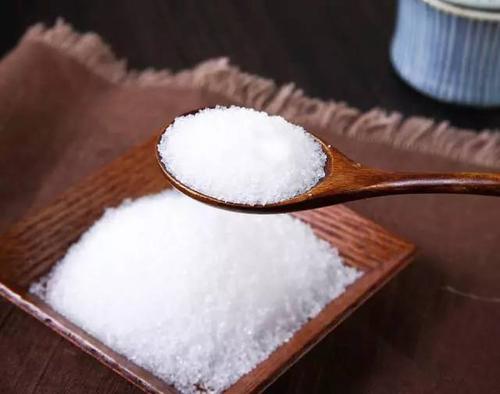 Domestic disk: Zhengzhou Sugar's main 2105 contract closed at 5266, +0.80% from the previous trading day; volume 321055; positions 451797, -10591; basis +24; SR May-September spread of 60, -11.
External disk trend: InterContinental Futures Exchange (ICE) raw sugar futures closed higher on Friday, the most actively traded ICE March raw sugar futures contract closed up 0.24 cents or 1.50%, and the settlement price was 15.83 cents.
News: 1. India: The shortage of containers restricts sugar exports. Sugar exports in January are expected to drop significantly year-on-year. 2. Guangxi Sugar Network understands that Yunnan has opened a total of 42 sugar factories, an increase of 2 from the same period last year.
In terms of spot: Liuzhou white sugar brokerage platform quoted 5290, which remained unchanged from the previous trading day; Nanning brokerage platform new sugar quoted 5255, an increase of 10 compared to the previous trading day, and the transaction was average. (Unit: Yuan/Ton)
Inventory of warehouse receipts: 12,160 warehouse receipts for white sugar futures of ZCE, 0, and 7547 valid forecasts.
Position analysis: The top 20 long positions of Zhengzhou Sugar Contract on that day were 348189 lots, +311; short positions were 492531 lots, +1758, and the net short positions were 144342 lots.
Summary: ICE raw sugar futures closed higher on Friday as the fundamentals remained positive. In the domestic market, spot prices in the sales areas generally fell, and the market sentiment on the sidelines was relatively strong. The sugar market is currently in a situation of oversupply. In December, the supply of sugar and syrup imports increased sharply, and the holiday demand stocking ended. However, at present, beet sugar is entering the peak period of harvesting. Under the epidemic situation, pick-up drivers and vehicles may be controlled, supply liquidity is reduced, or sugar prices may be supported. In general, the current long and short news are intertwined, and the sugar price is expected to fluctuate mainly. Operationally, it is recommended that Zhengzhou Sugar 2105 contract be traded in the range of 5180-5350 yuan/ton.
If you have any questions, please feel free to contact SunSirs with support@sunsirs.com.
Agricultural & sideline products