SunSirs: The Seamless Tube Market Rose Slightly This Week (October 12-16)
October 19 2020 12:19:46&nbsp&nbsp&nbsp&nbsp&nbspSunSirs (John)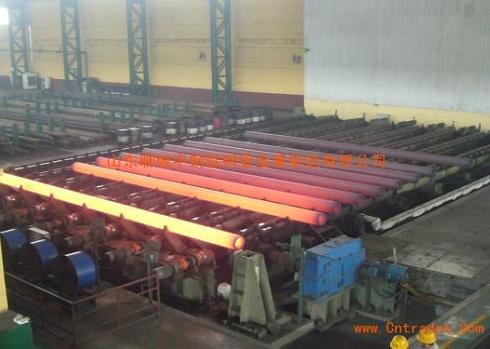 Price trend
According to statistics from SunSirs, the seamless tube market rose slightly this week. At the beginning of the week, the price of seamless tubes of 20#, 108*4.5 reported 4,375 RMB/ton, and rose to 4,380 RMB/ton on the weekend, an increase of 0.11% and a decrease of 1.48% from the beginning of the year and down 6.18% year-on-year.
Analysis review
The price of raw tube billet was stable mainly
This week, the main domestic pipe rings were stable, and some were raised by 30-60 RMB/ton. The main price of 20# hot-rolled billet was 3750-4250 RMB/ton. As of the 16th, the ex-factory price of the seamless tube factory: Tiangang 20# hot-rolling price was 3,800 RMB/ton, Linggang's price was 4,050 RMB/ton, and Zhongtian's price was 4,250 RMB/ton.
The seamless tube price of tube factory was up and down
This week, the price of seamless tubes in the tube plant fluctuated. Among them, 108*4.5 seamless tubes, Jinzhengyang 4,350 RMB/ton, Jinbaocheng 4,250 RMB/ton, Taizong 4,250 RMB/ton, Ruiganglian 4,200 RMB/ton, Meixin 4,180 RMB/ton.
Seamless tube inventory
The operating rate of 200 production lines nationwide (including 40 long-flow steel pipe plants) was 78.6%, an increase of 3.3 percentage point from last week (October 09). The total inventory was 857,000 tons, a decrease of 32,000 tons from last week, and a decrease of 3.6% on a week-on-week basis. Inventory decreased for four consecutive weeks.
Market outlook
To sum up, recently, seamless tubes have been stabilized mainly, and individual businesses have adjusted their prices slightly, but the basic changes are not too big. There is no major change in the market. It is expected that the market outlook for seamless tubes will mainly stabilize prices.
If you have any questions, please feel free to contact SunSirs with support@sunsirs.com.
Agricultural & sideline products