SunSirs: Textile Viscose is Stable
December 10 2019 15:45:54&nbsp&nbsp&nbsp&nbsp&nbspSunSirs (Linda)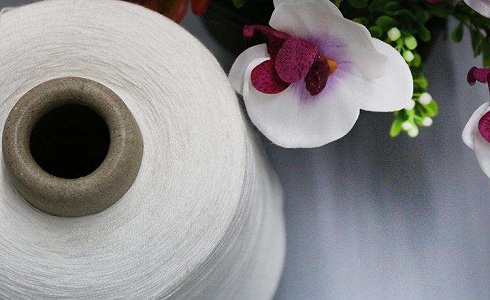 According to the price data monitoring of SunSirs, as of December 9, the average ex factory price of 1.2D*38mm viscose staple fiber was 10,485RMB/t, down 4.55% month on month, down 500RMB/t; down 25.37% year on year, down as much as 3,565RMB/t. The quotation of mainstream large-scale factories is 10,200-10,800RMB/t, and the quotation of some large-scale factories is less than 10,000RMB/t for several days.
Domestic cotton linter prices remained stable as a whole and rose locally. The price of cottonseed has been at a high level, and it is still rising. The inventory of some manufacturers is low, which supports the market of cotton linter. However, the price of imported cotton linter is low. The manufacturers are more cautious in purchasing domestic cotton linter. The startup rate of downstream factories is low, and the market transaction is cold, which depresses the domestic cotton linter. It is expected that the price of cotton linter will be stable in the short term.
The average ex factory price of 30S down stream cotton yarn in Shandong Province was 16,300RMB/t, down 1.06%, down 175RMB/t, down 19.78% year on year, down 4,020RMB/t. The quotation of middle end large factory is 14,300-15,900RMB/t, and that of high-end large factory is 16,500-17,500RMB/t. At present, some small and medium-sized enterprises have responded that cotton yarn sales have maintained a weak and stable state recently, sales volume is still good, inventory is gradually being digested, and delivery is basically smooth. The production capacity of most manufacturers is basically stable, but the difficulty lies in the fact that yarn orders are few, small orders are dominant, and prices are difficult to rise.
To sum up, analysts of SunSirs believe that the price of upstream products such as cotton linter, cottonseed and cotton pulp is difficult to rise, the market trading is cold and stable for a long time. Due to the fact that the price of grey cloth has not changed, the stock of downstream yarn is still very large. In addition, many manufacturers are ready to take holidays ahead of schedule near the Spring Festival, and the demand has declined. Therefore, the price of viscose will remain the current situation in a short time, and will not rise.
If you have any questions, please feel free to contact SunSirs with support@sunsirs.com.
Agricultural & sideline products