SunSirs: Cyclohexanone Market Is Weak and Downward
December 04 2019 11:03:10&nbsp&nbsp&nbsp&nbsp&nbspSunSirs (John)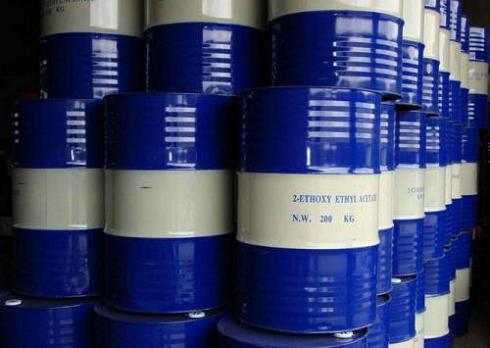 Price trend
According to the data of SunSirs, as of December 3, the latest domestic price of cyclohexanone was 7183 RMB/ton, the price fell 9.07% month-on-month and the price fell 35.29% year-on-year. The domestic cyclohexanone market was weak and downcast.
Analysis review
Product: Domestic cyclohexanone manufacturers have clearly stated that there are not many offers, and the company's shipping level is around 7200-7400 RMB/ton. Most of them supply supporting downstream production demand, and the inventory level is low. The market for cyclohexanone in South China has been consolidating. Consultation will be delivered at 7800-7900 RMB/ton. The main transaction intention is at the low end or lower. The low price of the company will have a greater restriction on the market rebound, and the supply side is general. The market for cyclohexanone in East China has been consolidating. Consultation at the venue refers to 7700-7800 RMB/ton. Upstream pure benzene will provide some support, but the overall downstream is weak, the market is short-term consolidation, and rebound power is limited.
Industrial chain: Pure benzene: Asia's pure benzene market: In February, the intention of buying and selling goods was US $ 662-663 / ton FOB Korea, and in January, the intention of buyers was US $ 667 / ton FOB Korea. Domestic pure benzene market: East China's pure benzene market is firm. Import market talks are going higher. Domestic trade talks refer to 5400-5450 RMB/ton. Long-month cargo talks are at 5200-5350 RMB/ton. There was an increase in wait-and-see in the field, but no effective boost generated in the external market, and support in the downstream was weak and insufficient.
Caprolactam: The caprolactam US dollar market is weakly consolidated, merchants' offers are stabilizing, downstream factories have a weaker inquiry atmosphere, and there are not many real orders in the market. The caprolactam liquid market maintained its consolidation, and the negotiated price of mainstream real orders in the East China market was 10,600-10,700 RMB/ton (accepted for delivery within 6 months), which was stable. The offer of caprolactam merchants remained stable, and the market focus did not fluctuate much. Downstream buying should be cautious and wait and see, the market trading atmosphere is light.
Market outlook
On the positive side, there is a certain interest in low price replenishment; the trend of pure benzene has a certain support. On the negative side, the demand for solvent is insufficient; the price of enterprise is low. The upstream shocks remain firm, but the downstream is generally weak, the solvent market demand is limited, and the enterprise price is low. The cyclohexanone analysts of SunSirs expect that the domestic market for cyclohexanone will be mainly consolidated in the short term.
If you have any questions, please feel free to contact SunSirs with marketing@sunsirs.com.
Agricultural & sideline products