SunSirs: Rubber And Plastics: Weak Cost Support And Light Trading Makes PA6 Price Down (November 1-30)
December 04 2019 09:13:17&nbsp&nbsp&nbsp&nbsp&nbspSunSirs (Daisy)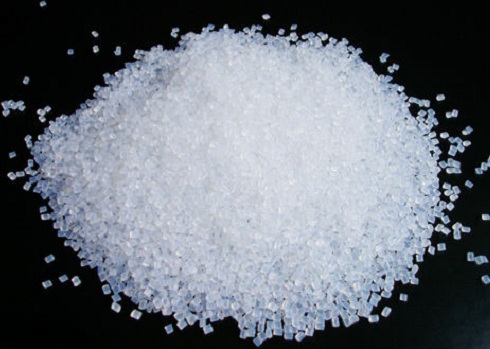 1. Price Trend
According to the data from SunSirs, the domestic PA6 market weakened in November, and most of the brands' prices fell. The mainstream offer price of traders from 2.75 to 2.85 in China was around 12,666.67 RMB/ton, a decrease of 6.17% from the beginning of the month.
2. Market Analysis
PA6 upstream caprolactam continued to decline. The price fell 5.1% during the month and the decline gradually slowed down. The upstream pure benzene continued to rise in the outer disk to boost the market. It was difficult to find low-cost sources in the market, and the short-term market was operating steadily. Domestic cyclohexanone manufacturers have clearly stated that there are not many offers, and the company's shipping level is around 7,700-7,800 RMB/ton. Most of them supply supporting downstream production demand, and the inventory level is low. The trading atmosphere in the cyclohexanone market is acceptable, with a strong center of high-end. And associated with slightly stronger raw material, it provides some support. Caprolactam is sluggish, and it does not provide good support for the cost of PA6. Downstream procurement is not enthusiastic and trading on the floor is light. Factory traders are cautious in operation, and not confident. There have been few large-scale purchases in the domestic market recently. At present, the market is not confident enough and the market still has resistance. But the bottom is not present. It is expected that the market price of caprolactam will consolidate at a low level in the later period, and there is a risk of continued decline. The upstream caprolactam weakens and weakens support for PA6. Affected by this bad news, domestic PA6 spot prices have mostly fallen. In addition, the current supply of goods is relatively sufficient, and downstream purchase orders are insufficient. At present, domestic PA6 producers and traders are reporting low prices.
3. Market Forecasting
SunSirs' analysts believe that the domestic PA6 market weakened in November, and spot prices fell. The upstream caprolactam continued its downward trend, which gave poor support to the cost side of PA6. Downstream factories just need replenishment operations, and demand is flat and light. It is expected that PA6 may continue to be weakened in the near future.
If you have any questions, please feel free to contact SunSirs with support@sunsirs.com
Agricultural & sideline products