SunSirs: Agriculture: Corn Price Fluctuate Slightly in November
December 02 2019 09:58:45&nbsp&nbsp&nbsp&nbsp&nbspSunSirs (Daisy)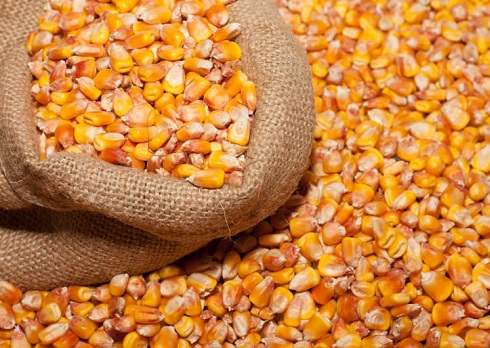 1. Price Trend
According to data from SunSirs, the domestic corn price fluctuated slightly in November. The average price of third-grade yellow corn on November 1 is 1,844.29 RMB/ton, and the average price on November 29 is 1,855.71 RMB/ton, an increase slightly by 0.62%.
2. Market Analysis
In November, the corn sales progress in producing areas is relatively slow year-on-year, associated with frequent snowfall weather in the producing areas, and the delay of the peak of new grain production. It causes that the wait-and-see attitude of trading entities is strong, and corn prices fluctuates slightly overall. The port corn market price is mainly affected by the price of corn in the producing area and is relatively stable. At the beginning of the month, some deep processing companies in North China raised prices and replenished their stocks to drive the domestic corn market prices slightly stronger. As the arrival of corn in North China gradually increased, manufacturers' stocks were replenished and the purchase price of corn was lowered again. The domestic corn market price rose overall in the middle after the trend stabilized, it fluctuated slightly.
In November, domestic pig and egg prices surged sharply and fell sharply, and the breeding market has cooled down. From an overall perspective, domestic pig and egg prices are still at a relatively high level. With strong support from local hog production policies, it is expected that the domestic pig stocks in the market will stop falling and pick up, which will provide some support for corn feeding demand in the market.
Data: Up to November 20, the main production areas had acquired 42 million tons of mid-late rice, corn and soybeans, with a year-on-year decrease of 7.29 million tons. Hubei, Anhui and other 14 main production areas have accumulatively acquired 18.17 million tons of indica rice, a decrease of 1.12 million tons year-on-year. Heilongjiang and other 7 main producing areas have acquired a total of 9.85 million tons of japonica rice, a year-on-year decrease of 500,000 tons. Heilongjiang, Shandong and other 11 major production areas have cumulatively purchased 12.77 million tons of corn, a year-on-year decrease of 6 million tons. Heilongjiang and other 7 main producing areas have acquired a total of 1.12 million tons of soybeans, an increase of 330,000 tons year-on-year.
3. Market Forecasting
Li Wenxu, a corn product analyst at SunSirs, believes that the peak of the new season corn is coming. The domestic corn market supply pressure is gradually increasing and the downstream trade players are waiting and seeing. The feed demand is difficult to recover quickly in the short term. Domestic corn market prices will be stable and weak.
If you have any questions, please feel free to contact SunSirs with support@sunsirs.com
Agricultural & sideline products