Futures: Continued Weakness of increasing Fuel Oil Positions
November 14 2019 17:16:14&nbsp&nbsp&nbsp&nbsp&nbspSunSirs (Selena)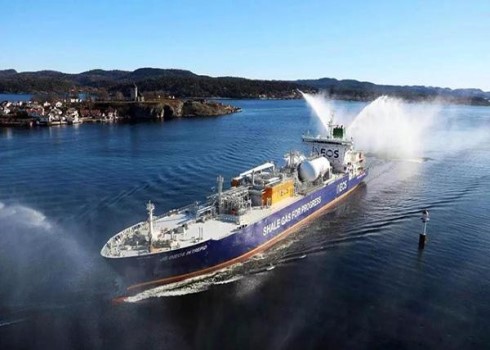 SunSirs November 13, 2019 express news
Market situation: FU2001 contract of Shanghai Futures Exchange opened at 1,930 RMB/ ton, the highest at 1,935 RMB / ton, the lowest at 1,863 RMB / ton, and closed at 1,867 RMB / ton, down 60 RMB/ ton, or 3.11% compared with the previous trading day. Trading volume increased to 1.7545 million and positions increased by 49,874 to 821,300.
News: 1. According to the data released by ESG, the stock of residual fuel oil (excluding asphalt) including fuel oil and low sulfur waxy residual oil in Singapore decreased by 948,000 barrels to 2,089,900 barrels as of on November 6; the stock of light distillate oil increased by 11,000 barrels to 11,739,000 barrels; the stock of medium distillate oil decreased by 96,000 barrels to 11.111 million barrels. 2. Data from the Baltic Sea Trade and maritime exchange showed that the overall dry bulk freight index rose 9 points, or 0.67%, to 1,354.
Spot price: on November 12, the spot price of Singapore fuel oil (high sulfur 380cst) was $239.45/ ton, down $6.84/ ton compared with the previous day (converted to 1,676 RMB/ ton according to the RMB exchange rate of that day).
Warehouse Receipt Inventory: the futures warehouse receipt of Shanghai Futures Exchange is 290 tons, which is the same as the previous trading day.
Main positions: according to the top 20 positions published by Shanghai Futures Exchange, FU2001 contract buying positions increased by 17,788 to 198,675, selling positions increased by 6,212 to 288,206, net positions were 89,531, 9,439 fewer than the previous trading day, long positions increased, more single growth was higher than empty ones, and the net position decreased.
View summary: Trump's speech on trade prospects did not bring substantial benefits, the market risk aversion mood increased, and the international crude oil price fell in shock; Singapore fuel oil market spot price fell, 380 CST high sulfur fuel oil spot premium fell, lower than Brent crude oil cracking price difference; Baltic Dry Bulk index slightly recovered; Singapore Fuel Oil Fuel oil storage fell back to a two-week low; the new IMO 2020 sulfur limit regulations made a strong suppression on the demand for high sulfur fuel oil. In terms of technology, the increase of positions in FU2001 contract fell, the period price further tested the support of 1,800 gateway, and the upper part faced 5-day average pressure. The short-term fuel oil period price showed a weak trend of consolidation.
Disclaimer: the information in this report comes from public information. Our company does not guarantee the accuracy and completeness of these information, nor does our company guarantee that the information and suggestions contained will not be changed.
If you have any questions, please feel free to contact SunSirs with support@sunsirs.com .
Agricultural & sideline products