SunSirs: Downside Demand is Weak, Polyester Staple Fiber Continues to be Weak (11.13-11.19)
November 22 2021 08:14:48&nbsp&nbsp&nbsp&nbsp&nbspSunSirs (Linda)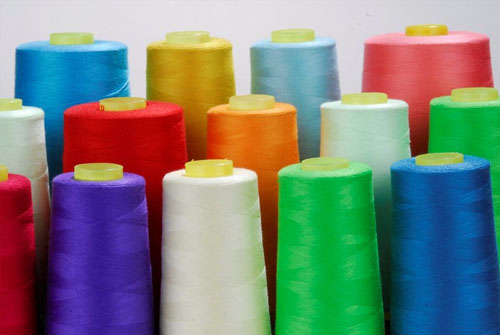 Spot price: 11.13-11.19 The domestic spot price of polyester staple fiber showed a unilateral downward trend. According to the price monitoring of the business agency, on November 19, the domestic average price of polyester staple fiber was around 7,292 yuan/ton, a month-long decline of over 13% and an increase of 27.08% over the same period last year. The actual transaction in East China at the weekend was around 7,000 yuan/ton.
Futures market: On November 19, the main staple fiber futures PF2201 contract futures price closed at 6848, a decrease of 60 or 0.87% from the closing price of last week. This is the fifth consecutive week of decline, and it has fallen by nearly 20% from its peak a month ago. The settlement price was 6810 yuan; the trading volume was 585,287 lots; the open interest was 126470, and the open interest decreased by 12216 and the basis was 444. Domestic staple fiber upstream raw material futures all fell slightly, PTA main fell 1.12%, and ethylene glycol main fell 1.30%.
Influencing factors: 1. International crude oil prices rebounded downwards. WTI New York crude oil CFD plunged 3.87% on Wednesday due to the United States requesting India, Japan, and South Korea to release oil reserves. .PTA continues to weaken due to the decline in international crude oil prices, the recent sufficient supply of its own, and the accumulation of supply and demand. The market continues to weaken. In the past month, futures prices have fallen by more than 10%; 3. Ethylene glycol is expected to drop by crude oil and new capacity will be put into production. The price of pure polyester yarn fluctuates slightly, and the transaction speed is slow. The production and sales of spinning mills are currently at a low level, and the downstream maintains rigid demand for replenishment. Terminals were affected by the slowdown of domestic power curtailment policies, and production and sales rebounded; 5. Polyester staple fiber was also affected by the slowdown of domestic power curtailment policies. The supply and demand improved, and the production and sales rebounded slightly. New Fengming Zhonglei staple fiber devices may produce products at the weekend. .
Outlook forecast: In the short term, crude oil prices will weaken again, and polyester staple fiber cost support will weaken. Electricity curtailment in major textile provinces has been greatly eased, and the upstream and downstream production and sales of the polyester industry chain have rebounded. The short-term polyester staple fiber is expected to remain weak and fluctuating. However, the short-term decline is relatively large and the decline time is longer, and the downward momentum is weakened. Pay close attention to fluctuations on the cost side and changes in the energy dual control policy.
Related listed companies: Hengyi Petrochemical (000703), Sinopec (600028), Sanfangxiang (600370), West China (000936), Xinfengming (603225), Jiangnan Gaoxian (600527), etc.
If you have any questions, please feel free to contact SunSirs with support@sunsirs.com.
Agricultural & sideline products