SunSirs: The Market of BDO Operating with Consolidation
November 08 2019 13:15:12&nbsp&nbsp&nbsp&nbsp&nbspSunSirs (John)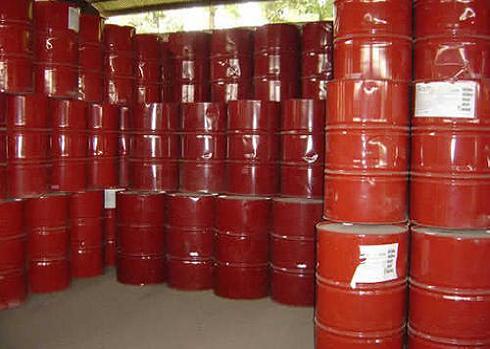 Price trend
The atmosphere of domestic BDO (Butanediol) market is strong. According to the sample data monitored by SunSirs, as of November 7, the average price of domestic BDO market was 9520 RMB/ton, which was stable on a month on month basis, down 11.03% year on year.
Analysis review
Product: The domestic BDO market operated with consolidation. The factory has a stable mentality and a strong intention to support the market. The middlemen are actively making offers. The downstream market just needs a small order to enter the market. The information on the market is relatively flat and the wait-and-see atmosphere is strong.
In terms of market, the BDO market in North China is stuck at a high level, the supply of goods in the field is still not loose, the factory is willing to support the market, the traders are reluctant to sell at a low price, some small orders in the downstream are looking for goods, and the atmosphere of spot negotiation in the field is acceptable. The BDO market in East China is stagnant and consolidated. The suppliers are willing to support the market. The offer is high. The downstream just needs to follow up. The spot negotiation price is on the high side, and the market wait-and-see atmosphere is strong. BDO market in South China is firm and consolidated, some factories are well maintained, the supply side is supported, the mentality of the operators is stable, the intention of low delivery is not strong, the downstream just needs to find goods, the small order replenishment enthusiasm is good, and the market transaction atmosphere is fair.
Industrial chain: In terms of raw materials, the delivery of methanol by upstream enterprises such as Inner Mongolia was limited this week, and some of them were repriced to around 1850. Linyi heavy pollution, formaldehyde and other downstream demand weakened, the rest of the downstream receiving in cautious, some traders replenish the early contract, but most of them losses. Port inventory increased and moving average line operated at a low level. To sum up, in the short term, China's methanol market is dominated by weak decline
Calcium carbide: The calcium carbide market in North China is sorted out. The mainstream price of the first-class calcium carbide is 2850-3350 RMB/ton. The arrival of the goods is normal, and the atmosphere of wait and see among the manufacturers is strong. It is expected that the purchase price of calcium carbide will be narrowly arranged in the later period.
Market outlook
On the positive side, the manufacturer is willing to support the market, and Hebi coal overhauls. On the negative side, downstream demand continued to be weak. BDO analysts predict that in the short term, the domestic BDO market will be narrowed down, with specific attention to the restart of Tianye this month.
If you have any questions, please feel free to contact SunSirs with marketing@sunsirs.com.
Agricultural & sideline products