SunSirs: New Production Capacity is Expected to Start Production, Chinese Spandex Prices Continue to Fall Slightly
September 17 2021 09:01:52&nbsp&nbsp&nbsp&nbsp&nbspSunSirs (Linda)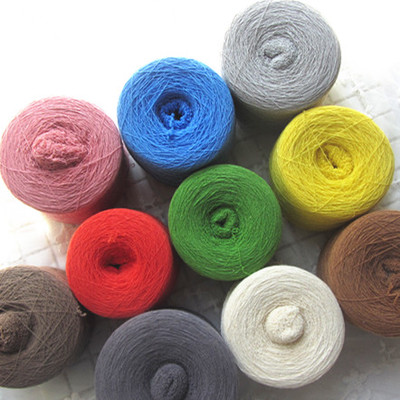 Since September, domestic spandex prices have continued to fall slightly, and mainstream manufacturers' quotations have remained stable and weak. As of September 16, the average price of 40D specifications was 80,500 yuan/ton, down 1.35% from the beginning of the month and a year-on-year increase of 143.20%. The supply of goods in the market was basically stable, and the industry started to maintain a high level near 90%.
The new production capacity of the three major spandex giants has recently been released. Huafeng Chemical Co., Ltd. announced on September 1 that the second phase of the 100,000 tons/year differentiated spandex project invested and constructed by the holding subsidiary Huafeng Chongqing Spandex Co., Ltd. has entered Debugging stage. The project of Hyosung Spandex (Ningxia) with an annual output of 360,000 tons of spandex and its raw materials will be constructed in five phases. At present, the main body of the first phase of the project has been completed and equipment installation is in progress. It is expected to start production in November this year. Xinxiang Chemical Fiber stated that the first phase of the company's annual production of 100,000 tons of high-quality ultra-fine denier spandex fiber project is currently progressing smoothly and is expected to be put into operation in the fourth quarter of 2021.
The raw material PTMEG is mainly price-keeping in the market, and the focus of negotiation is stable. In terms of price, mainstream factories with 1800 molecular weight sources are bidding around 46,000-49,000 yuan/ton, and real order negotiation refers to 45,000-48,000 yuan/ton. In terms of installations, industry starts fell to 64%. Among them, Hangzhou Sanlong's 60,000-ton/year installation has been restarted, Sinopec Great Wall Energy Chemical's 92,000-ton/year installation, and Xinjiang Cathay Pacific Xinhua's 60,000-ton/year installation in rotation. The overall spot of pure MDI is tight, traders are reluctant to sell, and the price rises steadily. The market negotiates for self-pickup of 21,000-21,500 yuan/ton wire transfer barrels. However, the downstream market just needs to follow up. As the Mid-Autumn Festival is approaching, textile factories have a strong wait-and-see mood for the market outlook, and winter orders are slowly starting.
In the near future, as the new production capacity of the spandex plant is successively released, there will be significant room for improvement in output, and the market is concerned that the demand is less than expected. In the short term, as the textile and apparel terminal consumption has not yet started, most of the spandex factories will have limited incentives to offer up, and it is expected that spandex prices will remain volatile and slightly downward. In the future, we will pay more attention to the follow-up of downstream domestic and foreign orders.
If you have any questions, please feel free to contact SunSirs with support@sunsirs.com.
Agricultural & sideline products