SunSirs: The Market Price of MTBE fell sharply in October
November 05 2019 17:17:02&nbsp&nbsp&nbsp&nbsp&nbspSunSirs (Selena)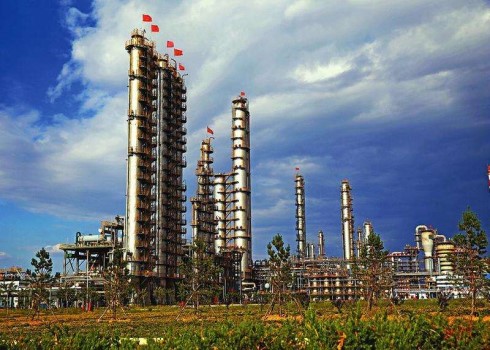 Price Trend
According to the data of SunSirs, the market price of MTBE fell sharply in October. At the end of October, the price of MTBE was 5,333 RMB/ ton, down 15.57% from 6,316 RMB/ ton at the beginning of the month.
Market Analysis
Products: the domestic gasoline market fell 11.62% in October, and the international crude oil market was in a weak position. After the National Day holiday, the demand for gasoline market replenishment did not appear. The price of alkylated oil continued to decline, and the market of MTBE was in a strong bearish mood, which led to a sharp drop in the market price of MTBE.
Industrial chain: since October, the refined oil market has gradually entered the off-season of demand, and the demand for replenishment of the refined oil market has not appeared in time after the National Day holiday. In addition, the international crude oil futures in October are weak, and the downstream market purchases on demand. In October, the market price of gasoline fell 11.62%.
Market: according to the data of customs, the apparent consumption of MTBE in September was about 1,160,900 tons. In October, the overall domestic MTBE price is in a downward trend, the overall operating rate of MTBE unit has declined, and the output has also slightly dropped. In October, the international oil price was weak, and the bearish sentiment of market players was continuously enhanced. The domestic gasoline market delivery is not good, the raw material purchase of middlemen is just in demand, the MTBE manufacturer's delivery is difficult, the prices in Shandong market and South China market have been lowered successively, the MTBE price fell to a lower level in the middle of the month, and the MTBE market price in the middle and late ten days has maintained a volatile operation.
Market Forecast
MTBE product analyst of SunSirs believes: the international crude oil market is weak. The decline of gasoline market demand, together with the continuous decline of alkylation oil price, and the lack of upward momentum of MTBE market price, are expected to fall steadily in November in the domestic MTBE market.
If you have any questions, please feel free to contact SunSirs with support@sunsirs.com . ​
Agricultural & sideline products