SunSirs: The Market Atmosphere has Improved, China LPG market has stopped Falling and Rebounded
August 27 2021 14:44:49&nbsp&nbsp&nbsp&nbsp&nbspSunSirs (Selena)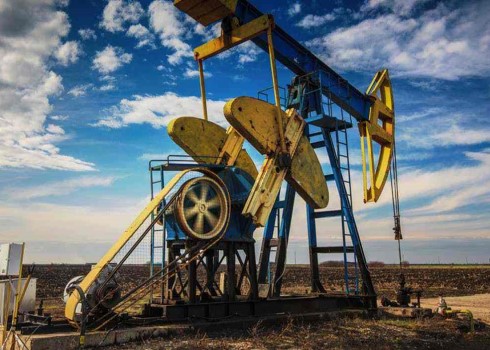 With the continuous sharp rise of international crude oil, the domestic liquefied gas market stopped falling and rebounded this week, and the price continued to rise. According to the data monitoring of SunSirs, the average price of liquefied gas in Shandong civil market was 4660.00 yuan/ ton on August 23 and 4,756.67 yuan/ ton on August 26, with an increase of 2.07% during the week and 4.54% compared with August 1.
This week, most of the domestic liquefied gas market ushered in a rising market, and the civil gas market in Shandong increased significantly, with an increase range of about 80-100 yuan/ ton. The market was dominated by positive factors this week. First, the international crude oil market rose sharply during the week, which significantly boosted the market. Secondly, the market supply in Shandong has not fully recovered, and the overall supply is relatively low. With the obvious decline starting in the middle of the month, the downstream bargain hunting replenishment has a good enthusiasm to enter the market, and the market transaction atmosphere is better than that in the early stage. Finally, near the end of the month, the CP price will be introduced in September. It is expected that the continuous rise will also bring some benefits to the market. The manufacturer's shipment is relatively smooth, the mentality is strong, and the price continues to rise.
During the week, the LPG futures market fluctuated and rose, which brought certain benefits to the spot market. On August 26, the opening price of LPG futures contract 2110 was 4,950, the highest price was 5,027, the lowest price was 4,921, the closing price was 5,015, the former settlement price was 4,973, the settlement price was 4,984, up 42, or 0.84%, the trading volume was 76,986, the position was 61,811, and the daily position was increased by -1,182(Quotation unit: yuan/ ton).
On the whole, there are many positive factors in the current domestic liquefied gas market. The sharp rise of international crude oil is one of the main positive factors, and the regional supply is low. The expected rise of CP in September has brought obvious support to the market. August is coming to an end. In September, with the improvement of terminal demand and the arrival of the traditional peak season, it is expected that China LNG market will be the main player in the shock, and more attention should be paid to the trend of crude oil.
If you have any questions, please feel free to contact SunSirs with support@sunsirs.com.
Agricultural & sideline products