SunSirs: Obviously Bad, China LPG Market Fell sharply
August 23 2021 14:54:54&nbsp&nbsp&nbsp&nbsp&nbspSunSirs (Selena)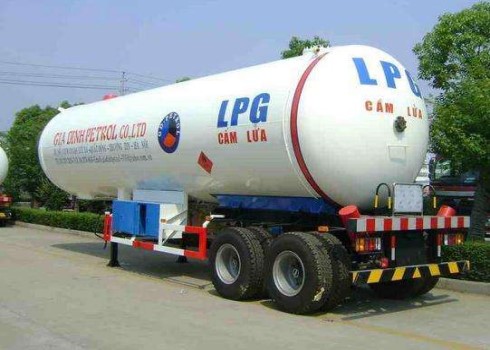 After the domestic LPG continued to rise to a relatively high level, it ushered in a sharp decline last week, and the price continued to fall. According to the data monitoring of SunSirs, the average price of LPG in Shandong civil market was 5,016.67 RMB/ ton on August 15 and 4,776.67 RMB/ ton on August 19. The decline rate during the week was 4.78%, an increase of 10.40% compared with July 1.
Last week, most of the domestic LPG market ushered in a callback, and the decline in Shandong civil gas market was more prominent, with a decline of nearly 5% during the week. Last week, there were obvious negative factors in the market. First, the international crude oil market was mainly lowered during the week, and the news was negative. Secondly, the civil price of LPG has been continuously pushed up in the early stage, and the price has risen to a relatively high level. However, due to the influence of seasonal factors, the terminal demand is weak, the off-season has not passed, the demand side has not improved significantly, the downstream has limited ability to accept high prices, the enthusiasm for entering the market has obviously weakened, the manufacturers' delivery is blocked, and the ex-factory price has been reduced one after another to stimulate the downstream to enter the market, It was not until the late week that the shipping atmosphere improved significantly, and the decline was narrower than that in the early period, but the overall trend of the domestic LPG market was still weak last week.
The LPG futures market fell last week, bringing Limited benefits to the spot market. On August 19, the opening price of LPG futures contract 2110 was 5,170, the highest price was 5,198, the lowest price was 5,021, the closing price was 5,040, the former settlement price was 5,137, the settlement price was 5,096, down 97, down 1.89%, the trading volume was 87,343, the position was 62,712, and the daily position was increased by -286( Quotation unit: RMB/ ton)
Although the overall trend of domestic LPG is weak, there are still positive factors in the market. At present, the market supply is still relatively low. In addition, the traditional peak demand season is coming, and the cost of imported gas is also expected to rise. In the short term, China LPG market may be mainly consolidated in a narrow range, but it is still bullish in the long term.
If you have any questions, please feel free to contact SunSirs with support@sunsirs.com.
Agricultural & sideline products