SunSirs: China Domestic Fuel Oil 180CST Price Fluctuated and Rose in June
July 02 2021 13:46:38&nbsp&nbsp&nbsp&nbsp&nbspSunSirs (Selena)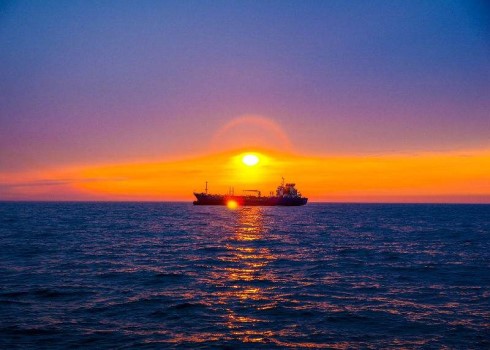 As of June 30, the average 180CST price of domestic fuel oil was 4,782.50 RMB/ ton, up 2.30% from 4,675.00 RMB/ ton at the beginning of the month, according to SunSirs.
On June 30, the fuel oil commodity index was 96.86, up 0.76 points from the previous day, down 16.44% from 115.91 points (October 17, 2018), the highest point in the cycle, and up 110.20% from 46.08 points, the lowest point on August 15, 2016(Note: period refers to the period from September 1, 2011 to now)
Product: the domestic fuel oil 180CST price rise this month is mainly affected by the international crude oil price rise. Domestic marine oil raw materials rose to fuel oil 180CST cost support. According to SunSirs, as of June 30, the 180 CST self provided low sulfur price quotation of CNCC Zhoushan fuel oil was 4,750 RMB/ ton, and the 120 CST self pick up low sulfur price quotation of CNCC Zhoushan fuel oil was 4,850 RMB/ ton; The price of 180 CST self pick up low sulfur fuel oil in Shanghai was 4780 RMB/ ton, and that of 120 CST self pick up low sulfur fuel oil was 4,880 RMB/ ton.
Industry: according to the price monitoring of SunSirs, in the list of commodity prices in the 25th week of 2021 (6.21-6.25), there were 13 kinds of commodities in the energy sector that rose month on month, including 1 kind of commodity that rose more than 5%, accounting for 6.3% of the number of commodities monitored in the sector; The top three commodities were coking coal (6.35%), thermal coal (3.47%) and coke (2.77%). There were three kinds of commodities that declined on a month on month basis, and the top three products were DME (-2.68%), petroleum coke (-2.41%) and MTBE (-0.84%). The average rise and fall this week was 1.12%.
SunSirs fuel oil analysts believe that: the recent rise in crude oil prices is good support, but the market trading is light, terminal shipping demand is weak, downstream purchasing enthusiasm is not high, rising resistance is large, ship fuel wholesalers are under two-way pressure, ship fuel market has strong wait-and-see sentiment, and China fuel oil 180CST market is expected to be stable in July.
If you have any questions, please feel free to contact SunSirs with support@sunsirs.com.
Agricultural & sideline products