SunSirs: The Acetic Acid Market Was Weakly Down Due to Insufficient Demand Support (June 21-27)
June 29 2021 14:26:23&nbsp&nbsp&nbsp&nbsp&nbspSunSirs (John)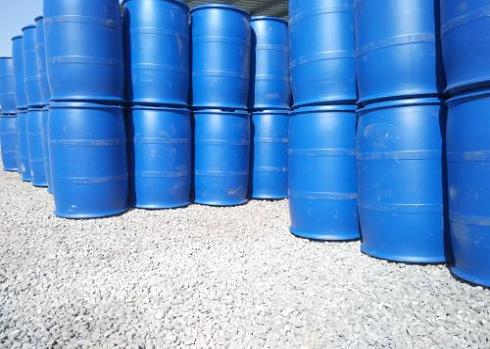 Price trend
According to the monitoring of the bulk data of SunSirs, the price of acetic acid was weakly down this week. The price of acetic acid on the weekend was 7,762.50 RMB/ton. Compared with the average ex-factory price of acetic acid of 7,937.50 RMB/ton at last weekend, it was reduced by 2.20%, and it was a 0.98% increase from the previous month.
Analysis review
This week, the domestic acetic acid price continued to drop, and downstream demand was general, and there was resistance to the high price of acetic acid. The market mentality was obviously bearish. Under the pressure of the market, acetic acid companies lowered their quotations. Domestic acetic acid companies had adequate inventory, and the market supply was tight. Due to the obvious conflict in downstream procurement, the enthusiasm for purchasing in the market was average, the market transaction was small, and the negotiated price was low, and the acetic acid market was weak in the later period.
The domestic methanol market fluctuated. As of the 27th, the average production price in Shandong was around 2,530 RMB/ton, a decrease of 0.39% from the previous weekend. The purchases atmosphere in the market were general, downstream purchased mostly on demand, the spot market was rising weakly, the futures market was improving, and the short-term methanol spot market tended to run with consolidations.
On the downstream side, the market conditions of vinyl acetate and acetate were weak, the market supply was sufficient, the downstream demand was weak, the negotiation atmosphere in the market was general, the actual transaction price was low. With strong supply and weak demand, the market outlook was weak.
Market outlook
The acetic acid analyst of SunSirs believes that the domestic acetic acid market is tight, manufacturers offer high prices, and downstream purchases are mainly demanded. They are resistant to high-priced acetic acid, so purchases are limited, and market transactions are small. In the short term, the supplier market is under significant pressure and there is a strong negative atmosphere in the market. It is expected that the acetic acid market will weaken and consolidate in the later stage, and the price will continue to trend downwards, with specific attention to downstream market trends.
If you have any questions, please feel free to contact SunSirs with support@sunsirs.com.
Agricultural & sideline products