SunSirs: The Market Price of Cryolite Rose Slightly in May
June 01 2021 14:18:28&nbsp&nbsp&nbsp&nbsp&nbspSunSirs (John)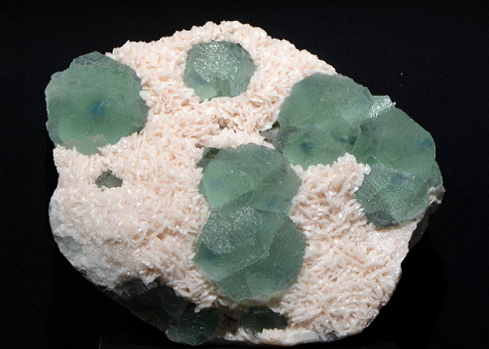 Price trend
According to the data from SunSirs' bulk list, the market price of cryolite in May rose steadily. The average market price at the end of the month was 6,425.00 RMB/ton, an increase of 0.39% from the beginning of the month and a year-on-year increase of 16.82%.
Analysis review
This month, the cryolite market in Henan was mainly stable. The price was adjusted twice in the middle of the month, first rising and then falling, and the overall price increased during the month. Increasing demand in the downstream aluminum industry indirectly affected the cryolite market. Individual companies changed their prices following the market trend. In the later stage, downstream demand stabilized, and the price of cryolite fell and maintained stable operations. In terms of installations, cryolite enterprises are operating normally, and the market inventory in Henan is sufficient. Zhengzhou Zerun Energy Chemical Co., Ltd. cryolite installations are operating normally; Jiaozuo Minli Industrial Co., Ltd. produces cryolite at full capacity; the cryolite equipment of Zhengzhou Tianrui Crystal Technology Co., Ltd. starts stable. As of the 31st, the ex-factory price of cryolite in Henan was 6,300-6,800 RMB/ton, an increase of 300 RMB/ton; the ex-factory price of cryolite in Shandong was 6,000-6,500 RMB/ton, an increase of 200 RMB/ton. The manufacturer had a single negotiation, the actual transaction price was flexible, and the specific price was mainly negotiated.
On the upstream side, the domestic fluorite market price trend was weak and downward. The average price of fluorite at the end of the month was 2,622.22 RMB/ton, a decrease of 1.46% from the beginning of the month. Domestic fluorite manufacturers were operating steadily. The operation of mines and flotation devices on the site ose, and the supply of fluorite increased. However, the downstream sales situation was general, and the market conditions were weak. The social inventory of the downstream aluminum industry declined, and the aluminum consumption side supported strong, and the market trend fluctuated upward.
Market outlook
At present, the cryolite market has sufficient inventory, but the downstream demand for cryolite is insufficient, and small orders are purchased on-demand. The aluminum industry is not very good for cryolite. It is expected that the cryolite market may continue to operate stably in the later period.
If you have any questions, please feel free to contact SunSirs with support@sunsirs.com.
Agricultural & sideline products