SunSirs: After Labor Day, the Market for MEK Rose Slightly
May 08 2021 14:25:47&nbsp&nbsp&nbsp&nbsp&nbspSunSirs (John)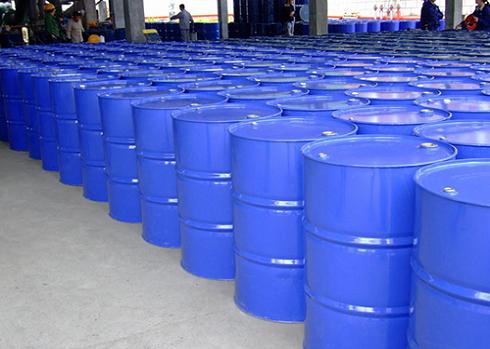 Price trend
According to the data monitoring of SunSirs, as of May 7, the average ex-factory price of MEK in the domestic market was 9,066 RMB/ton. Compared with May 5 (the average MEK reference price was 8,933 RMB/ton), the average price was raised by 133 RMB/ton, an increase of 1.49%; Compared with April 1 (reference average price of MEK was 8,033 RMB/ton), the average price was raised by 967 RMB/ton, a total increase of 12.03%.
The MEK market was running steadily before the holiday, and pushed up slightly after the holiday
From the end of April to May Day, the domestic MEK market was stable as a whole. After the labor day, the overall market of MEK rose slightly on the 6th. Due to the large increase in the market price in the early stage, the current market has been resisted to be pushed up greatly. After the festival, the transaction atmosphere of MEK market is general, the market atmosphere is low, and the actual orders need to be followed up. However, there is still some support from the export. Individual factories are short of inventory, which supports that the quotation of MEK after the Festival remains firm and has a slight increase. As of April 7th, the MEK market in South China performed well, with mainstream transaction prices at 9,050-9,150 RMB/ton; Ningbo MEK market rose, transactions remained calm, the market was more cautious and wait-and-see, mainstream transaction prices were at 9,050-9,150 RMB/ton . The South China MEK market was strong, with transaction prices ranging from 9,300-9,400 RMB/ton, and most industry players also took a wait-and-see attitude. The second-level MEK traders had very few transactions, and the downstream receiving goods were mainly in demand, and the actual orders were being followed up. East China MEK market rose, and the transaction price was 9,050-9,100 RMB/ton.
High prices are contrary to demand, and the market outlook will be deadlocked and fall
In the two days after May Day, the domestic MEK market rose slightly, but the downstream demand did not improve significantly. Most of them kept a calm and wait-and-see attitude, and the market transaction atmosphere was flat. Therefore, MEK analysts of SunSirs believe that in the short term, the MEK market might fall into a standoff between supply and demand, and the market price will also fall slightly.
If you have any questions, please feel free to contact SunSirs with support@sunsirs.com.
Agricultural & sideline products