SunSirs: Cocoon Silk Market is Booming, and Prices Continue to Run Firm
March 25 2021 08:59:12&nbsp&nbsp&nbsp&nbsp&nbspSunSirs (Linda)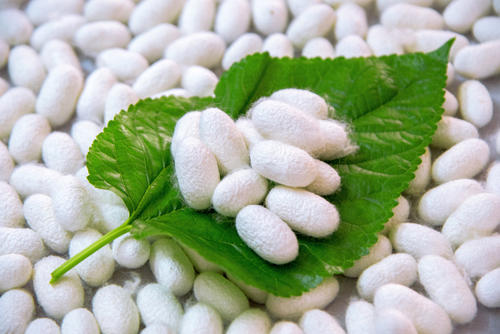 China's domestic cocoon silk market continues to be strong. As of March 24, the average price of dry cocoon market was 128,000 yuan/ton, an increase of 13.78% from the beginning of the month and an increase of 22.55% year-on-year; the average price of raw silk was 390,000 yuan/ton, an increase from the beginning of the month 11.75%, an increase of 18.18% year-on-year.
It is reported that sporadic silkworm cocoons have been listed on the market in Huazhou, Guangdong and surrounding areas, which is basically the same as last year's listing of the same batch. It is expected that the batch will be launched on a large scale at the end of this month (around March 27). People in the local industry have learned that the current purchase price of small batches of silkworm cocoons is around 50 yuan/kg, and the unwinding rate is estimated to be around 65%-70%. The current market volume is still small, and it has not yet reflected the high quality and high price. , The difference in quality and low price.
In the downstream market, silk floss factories mostly fulfill orders this year, and their prices are relatively stable. Due to the increase in raw material prices, this week, some manufacturers of bed silk kits began to increase their downstream orders. Taking four-piece sets as an example, the price rose by 100-200 yuan.
Along with the fiery silk market around the Spring Festival, the original low-priced inventory on the market has been snapped up. Fabric manufacturers and traders also have ample silk on hand, so their interest in silk silk quoted at the current silk price has decreased. . In addition, before the launch of the new cocoon, the green and yellow were not available, and the raw materials were relatively small. Some silk mills held a wait-and-see attitude. Foreign orders are still in a stalemate due to price reasons. On the whole, seasonal orders have been placed one after another, and the overall market boom has rebounded. However, the demand in the terminal market and the supply situation of the new cocoon season are not yet clear, and the price increase of cocoon silk is expected to narrow.
If you have any questions, please feel free to contact SunSirs with support@sunsirs.com.
Agricultural & sideline products