SunSirs: Raw Material Prices in Weak Adjustment, Polyamide FDY Prices Decreased
October 28 2019 14:12:31&nbsp&nbsp&nbsp&nbsp&nbspSunSirs (Linda)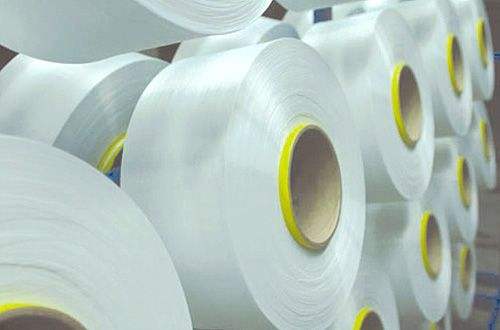 According to the statistics from SunSirs, the prices of polyamide FDY have decreased in the past week. On Oct 25, DTY in Jiangsu Province was 17,833RMB/tn, 1.11% lower than the price on Oct 15, 28.78% lower year on year; POY in Jiangsu Province was 15,520RMB/t, 1.02% lower than the price on Oct 15, 31.21% lower year on year; FDY was 19,700RMB/t, 22.24% lower year on year.
| | | | | |
| --- | --- | --- | --- | --- |
| Product | Oct 15 | Oct 25 | Rate of Change | Unit |
| Cyclohexanone | 8,233 | 7,900 | -333 | RMB/t |
| Caprolactam | 12,533 | 12,233 | -300 | RMB/t |
| PA6(Medium viscosity:2.75-2.85) | 14,067 | 13,833 | -234 | RMB/t |
| PolyamideFDY(40D/12F) | 19,700 | 19,700 | 0 | RMB/t |
| PolyamideDTY(70D/24F) | 18,033 | 17,833 | -200 | RMB/t |
| PolyamidePOY(86D/24F) | 15,680 | 1,5520 | -160 | RMB/t |
In the middle and late October, cyclohexanone has continued to decline. After the long holiday in October, the crude oil price fell sharply, the market confidence was insufficient, and the cost support collapsed. At the same time, the main cyclohexanone factories continued to reduce their quotations due to inventory and delivery pressure. On Oct 25, the price of cyclohexanone fell by 12.71%. As polyester chips reduced prices to eliminate inventory, it depress the caprolactam market. Although the operating rate decreased due to the maintenance of some factories, the supply has still been in the state of surplus, and the price has been weak recently. Polyamide orders hasve been gradually digested, raw material inventory reduced, and polyamide FDY market has not been significantly improved. Cost support has been lost, and the prices decrease. Some manufacturers in Jiangsu reduce the price by 200-400RMB/t.
According to the price trend chart of polyamide POY and upstream raw materials, the trend of cyclohexanone and PA6 are basically the same, and the prices rise and fall fast. The linkage between the upstream and crude oil is strong, and the demand below the industrial chain is the focus. Because the order is light, the speed of de stocking is slow and the cost transmission is delayed. The prices of polyester chips will be lowered and the price change of polyamide FDY will be delayed about 10 days.
Analysts from SunSirs believe that in the near future, the prices of polyamide raw materials tend to decline, the downstream orders have not improved, and the cost support has been lost. With the digestion of raw material inventory, the prices of the manufacturers began to decline. It is expected that polyamide will adjust with the weak raw materials.
If you have any questions, please feel free to contact SunSirs with support@sunsirs.com.
Agricultural & sideline products